Top 5 reasons why
Luna Park is
the Best Summer Job
1. Create lifelong friendships
2. Interact with guest from all over the world
3. Have fun in the sun
4. Be a part of Coney Island History
5. During your free time you and a 1 guest can ride the rides
and enjoy the attractions
Ride Assistant:
Are you ready for the ride of a lifetime? Create a thrilling experience for each and every guest. Ride Assistants will be responsible for loading and unloading guests onto rides in a safe and efficient manner. As a Ride Assistant, you can work on a variety of rides like the Iconic Coney Island Cyclone to the Classic Tea Party.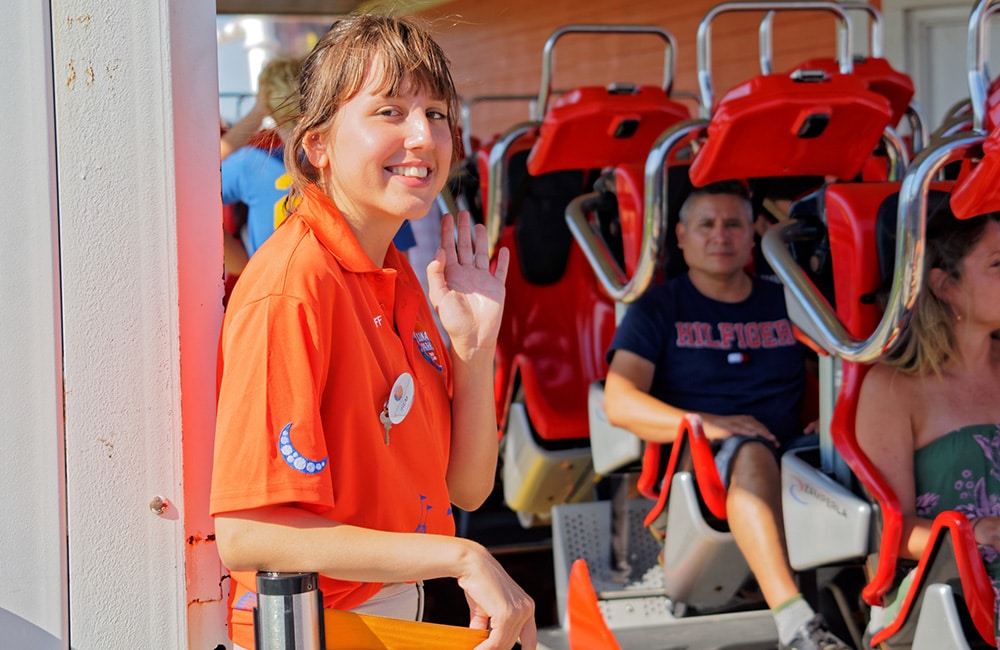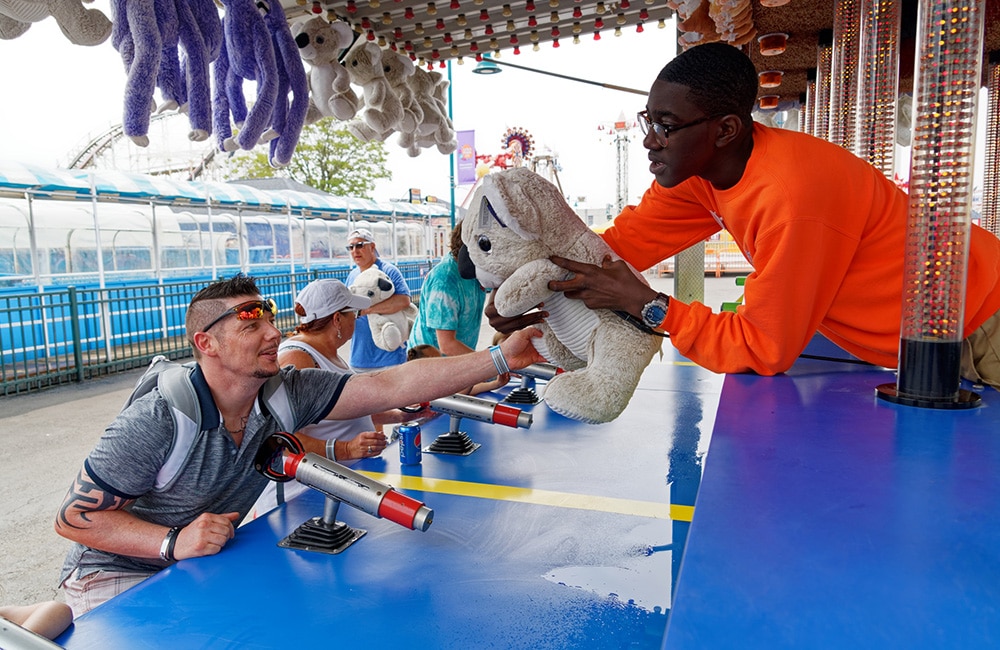 Game Operator:
Step Right up! As a Game Operator, you will encourage guests to partake in various midway games. You will explain the rules and procedures of the game to the guests. Be prepared to be engaging and charismatic!
Food Service:
Order up! You will serve delicious amusement park fare as well as smiles. There are a variety of positions within Luna Parks Foods; cashiers, line cooks, and pizza makers. Food Service Cashiers will be responsible for maintaining the guest experience and handling transactions. Line Cooks and Pizza Makers will prepare entree and snack items throughout the various eateries in Luna Park. Locations include Coney's Cones, Half Moon Food Court, Al Cavallino, and Flywheel Eats.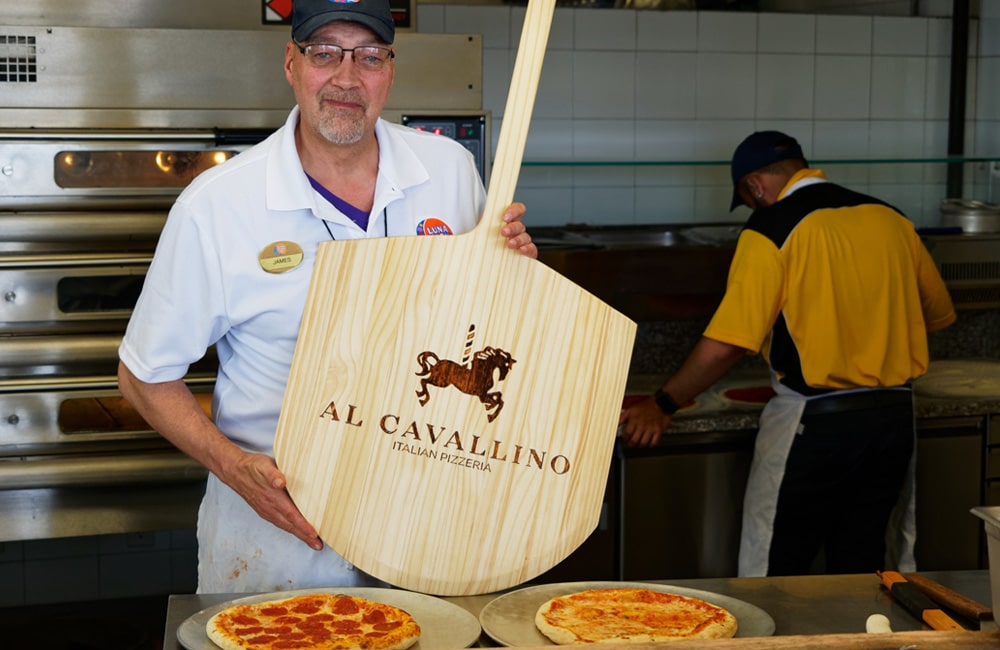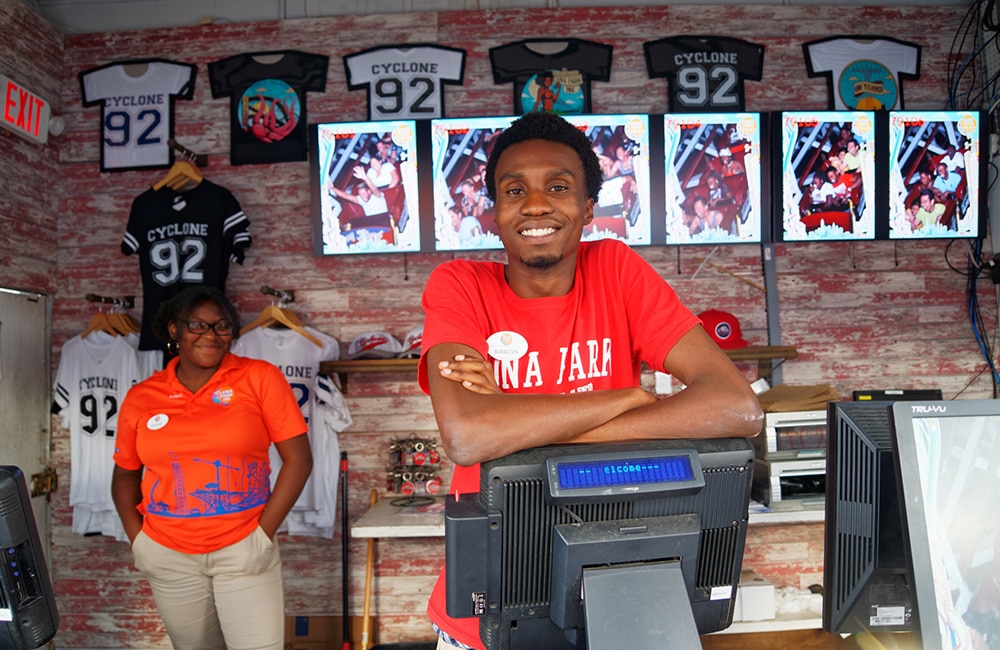 Retail & Photo Associate:
Whether it is a temporary tattoo or a keychain our guests will take everywhere, it is important that they make a selection that will last a lifetime. A Retail & Photo Associate will assist guests in the selection of their souvenirs. There are a variety of retail locations in Luna Park that a Retail & Photo Associate will call home our Cyclone on-ride photo gift shop, our new hyper-realistic temporary tattoo shop Luna Park Ink, and many more.
Park Services:
A clean park is a happy park! Park Services is responsible for every aspect of the day-to-day clean-up of Luna Park. This includes key functions, such as cleaning buildings, removing debris, and keeping Luna Park neat and tidy. This includes cleaning of rides, emptying trash receptacles and replacing the lining of the trash cans.