Whether it's winning prizes in the arcade, getting on our thrilling rides or grabbing some delicious treats from one of our eateries, our favorite thing to see is our guests creating memories with their family and friends. However, the fun doesn't stop there! Thanks to the digital age that we are living in, we are lucky to be able to relive these magical moments with our guests, online. We love getting tagged and browsing through social media to see all of your fun moments and smiling faces. After browsing for hours and a few team votes, we decided on our top 5 instagrammable moments of the season (so far).
1. Scream Zone Slayin' & Place To Beach Sippin'

Who knew the Scream Zone gate could be so instagrammable? Not only did this guest slay with our gate in the background, she also did it while sipping on a drink from one of our dining options, Place To Beach. She definitely caught our attention by showing so much Luna love!
@valfrangieh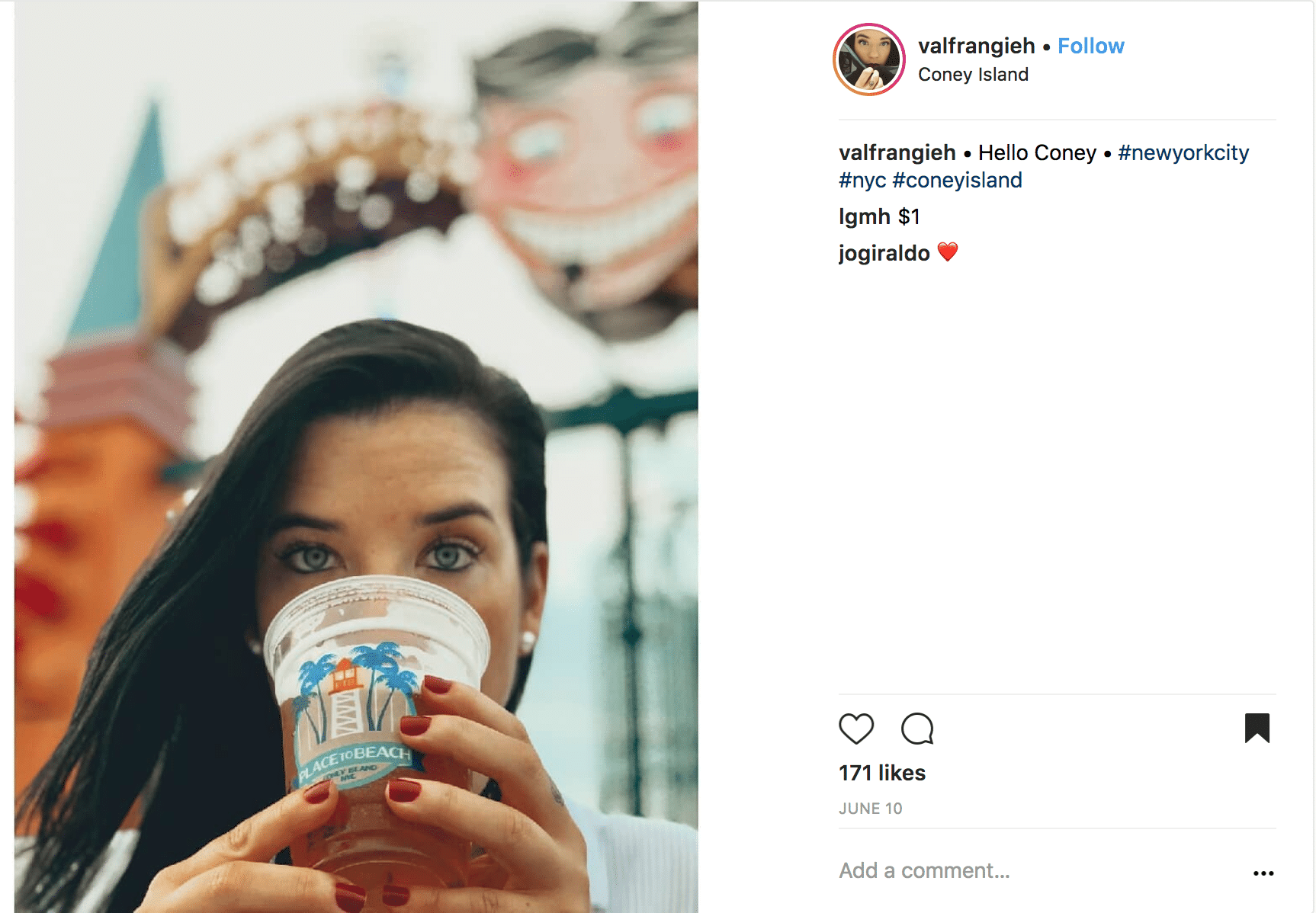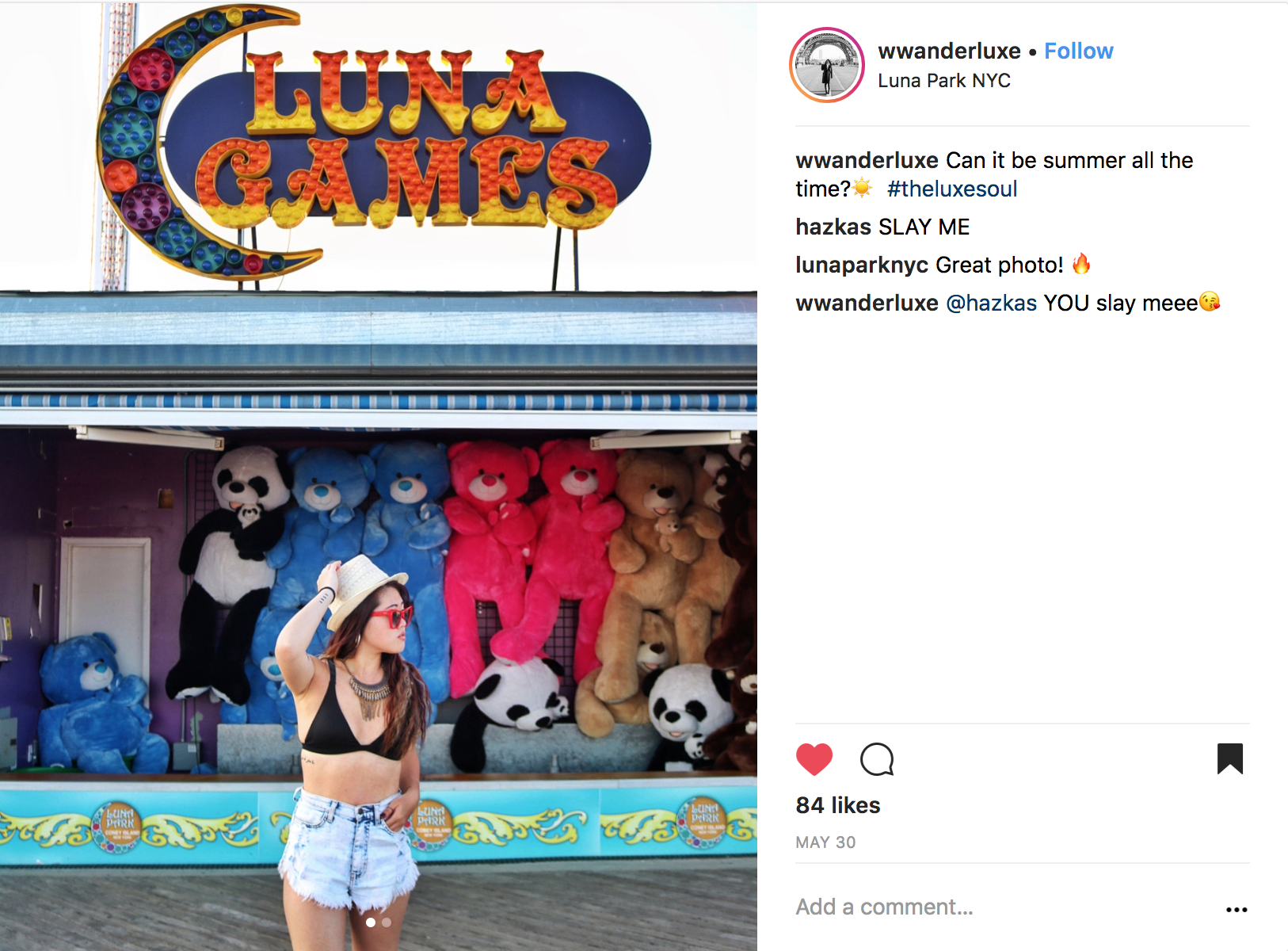 Not coordinated enough to win a prize at our games? That's okay, this guest shows us how to use our colorful Luna Games as the background of her latest post. Who knew Luna Park guests were so artsy?
@wwanderlux
3. Spinning Out of Control

You spin me right round baby, right round! These two were getting ready for takeoff on Electro Spin and looked so cool that we had to include them in our list. We appreciate the balance of happiness in her smile and mystery in his expression. We hope they enjoyed the ride!
@o_kyla_g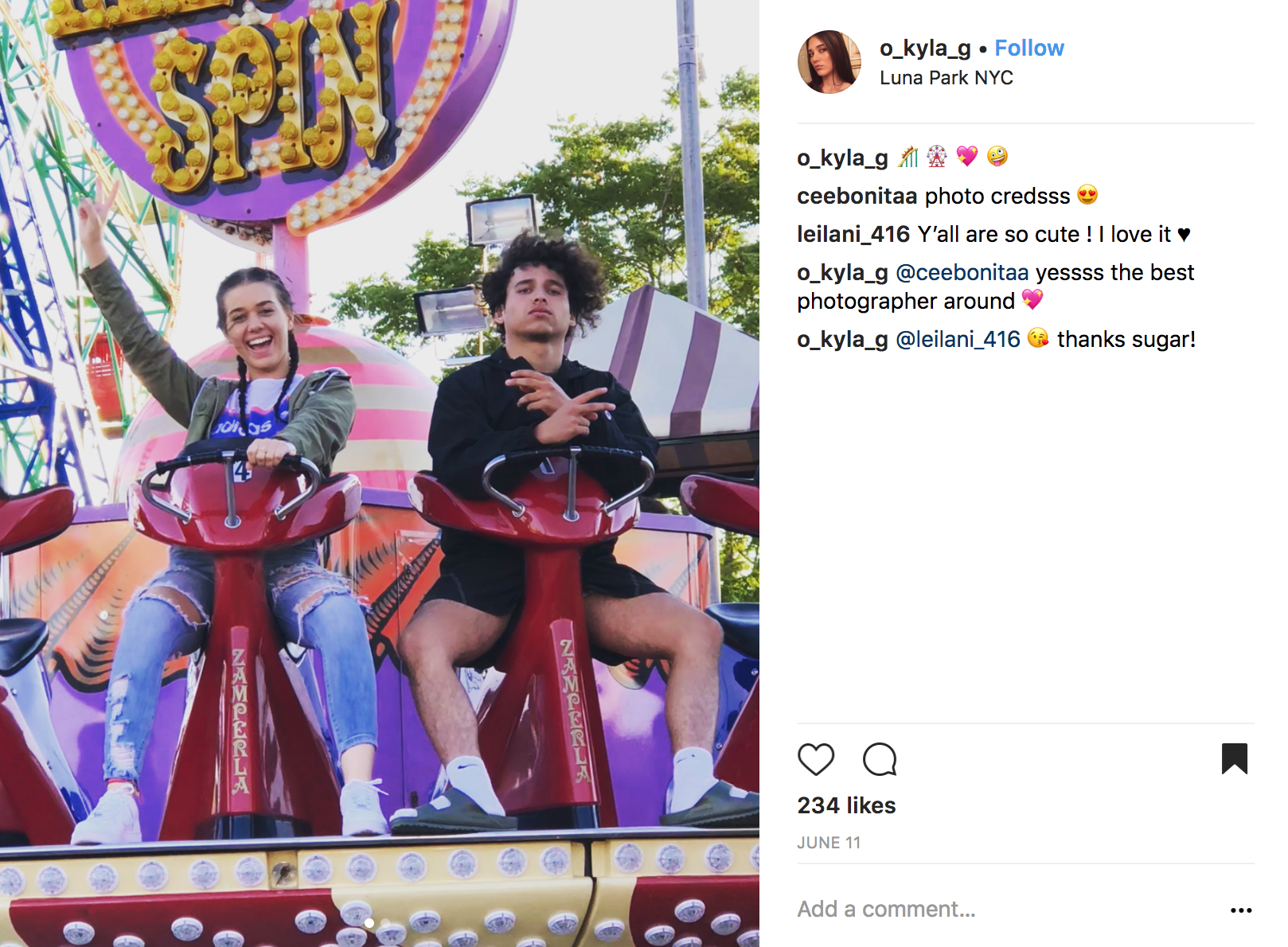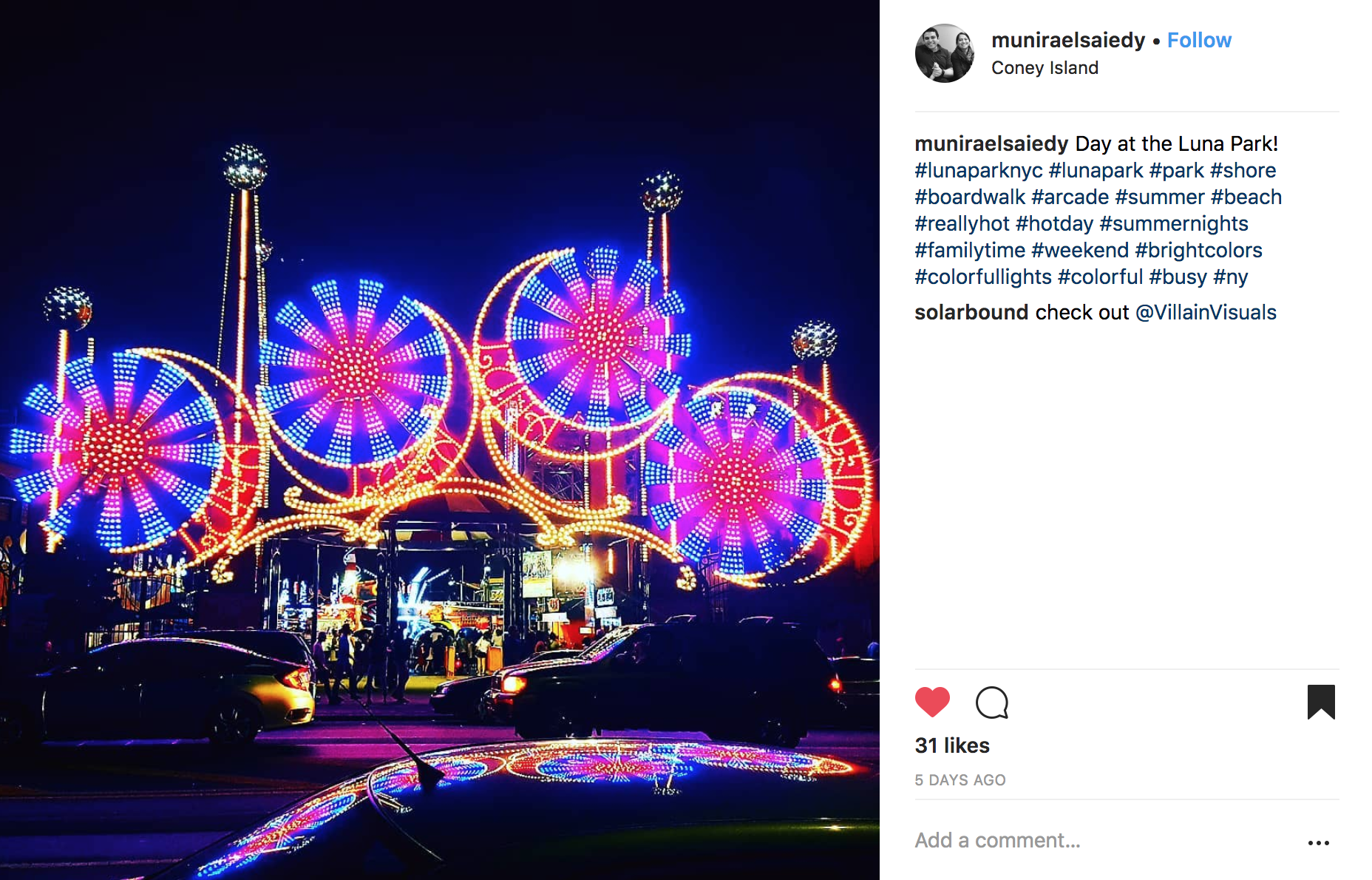 4. Gates to Unlimited Fun

We had to give a shoutout to @muniraelsaiedy for capturing our big bright lights on our front gates. These big gates welcome hundreds of thousands of people every season from around the country, even from around the world! When our guests enter these gates, they know they're in for a day full of fun.
@muniraelsaiedy
This family went on Wild River together and they have the photo to prove it. It's so exciting (and mostly hilarious) to see our guests' ride photos and the expressions they make. You never know what reactions you'll get when you hop on our rides.
@lamariaaah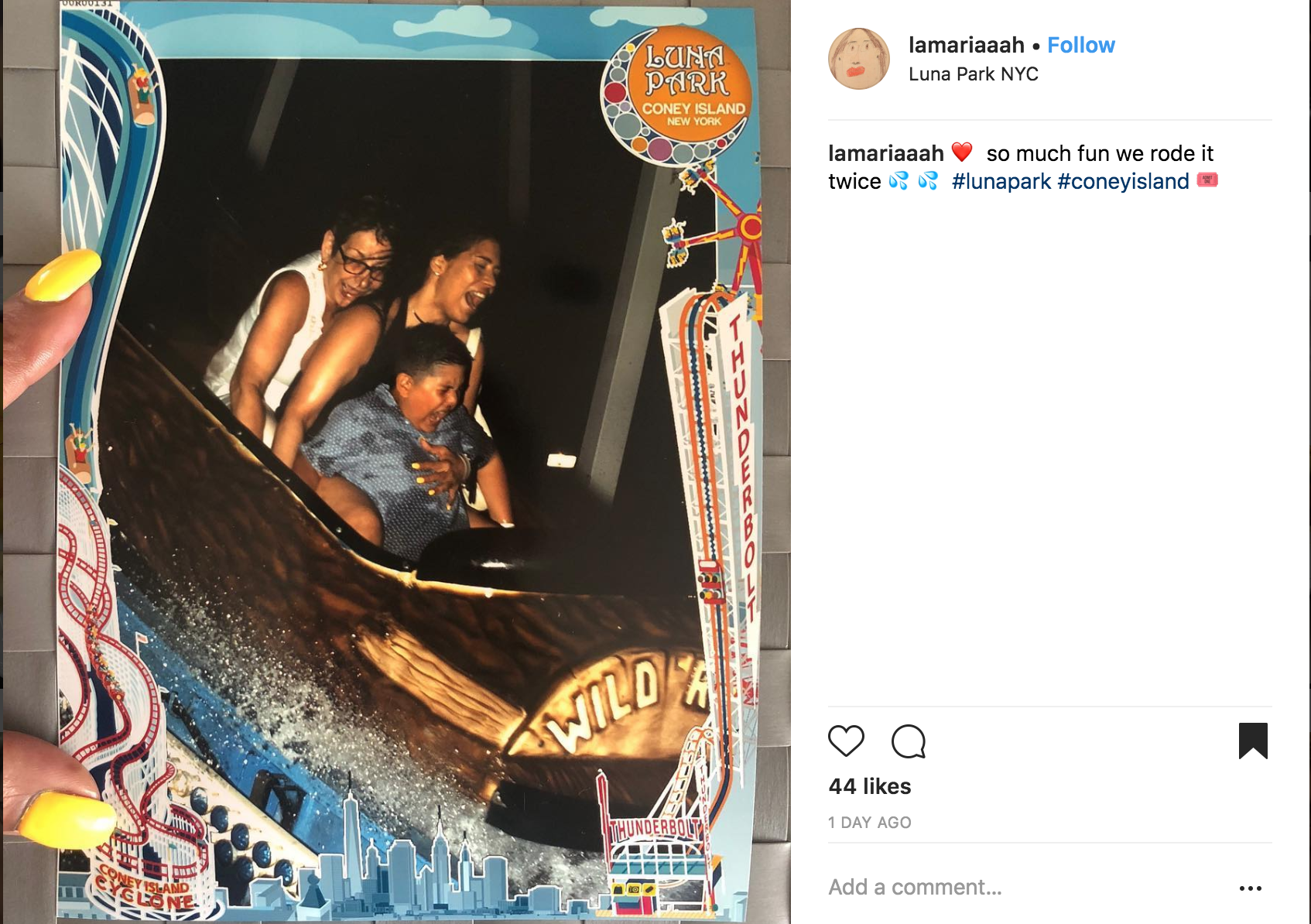 The season isn't over yet!

So keep posting those photos, tagging us at @lunaparknyc and using the hashtag #mylunapark!
These were our top 5 instagrammable moments (so far), do you have what it takes to top this list?
Share your favorite moments and tag us on Instagram!