In June 2014 a Luna Park opened a ground-breaking ride in the history of Coney Island. A famous Thunderbolt had been revealed to the guests of the Luna Park.
The projected price of building this thrilling ride was $10 million and it has been designed and constructed by famous Zamperla Inc. a ride manufacturer of many unique rides which are featured all over the world. A hair-raising 90-degree vertical drop, hurling The Thunderbolt at speeds up to 55 mph over an exhilarating course highlighted by a 100-foot vertical loop, where you fly over airtime hills, float through an 80-foot zero-gravity roll, race around a 112-degree over-banked turn and hold tight as you cruise toward the Thunderbolt's corkscrew section and dive on a one-of-a-kind ride you will never forget. This ride features 2,234 feet (681 m) of track, a height of 115 feet (35 m), and a top speed of 56 miles per hour (90 km/h).
The engineering of this ride is so detailed, that it employs more than 250 security sensors to provide safe and enjoyable ride to all of our guests. In addition to make this ride memorable, every guest who rides a Thunderbolt can get their picture taken during the ride and allows you to purchase a memorable souvenir from your visit. It's a great way to showcase your friends and family that you "Did it" for real this time.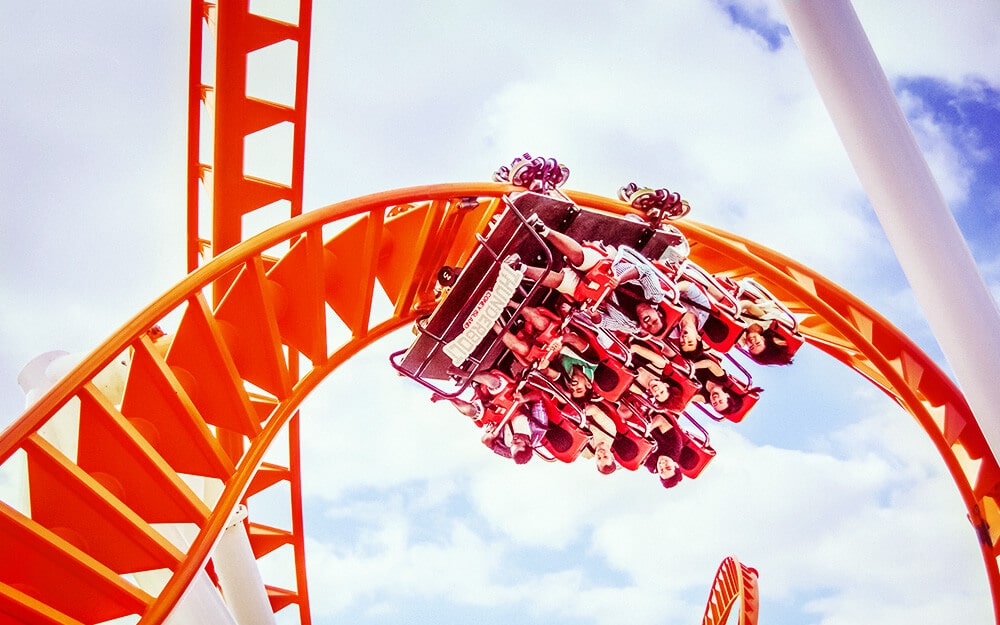 At Luna Park, we love Thunderbolt so much, that we even dedicated our own hashtag – #ThunderThursday which will feature cool facts about the ride and of course it might be you, who we will be featured on our social media, how about that?
Let us know in the comments if you took a ride on our Thunderbolt!