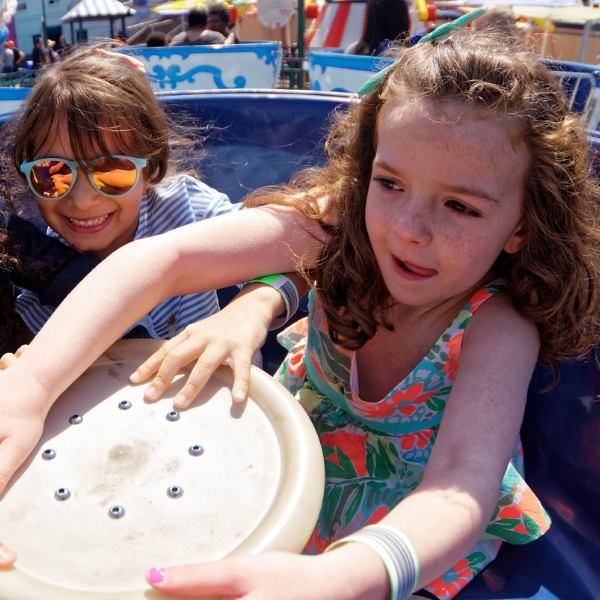 The Wind Whistles at this Wild Tea Party
Guests of all ages get lost in their imagination on this all-time classic amusement park ride for families. Step inside one of our beautifully detailed oversized teacups and hold on tight because you're about to be swimming in hot water! Control the action at your own private party using the central steering wheel, manually spinning your teacup in either direction and just as fast as you can handle.
If you only experience one classic amusement park attraction in NYC with your family this year, make it the Tea Party.
Ride Info
| | |
| --- | --- |
| Credits | 4 |
| MINIMUM HEIGHT TO RIDE IF ALONE | 36" |
| | |