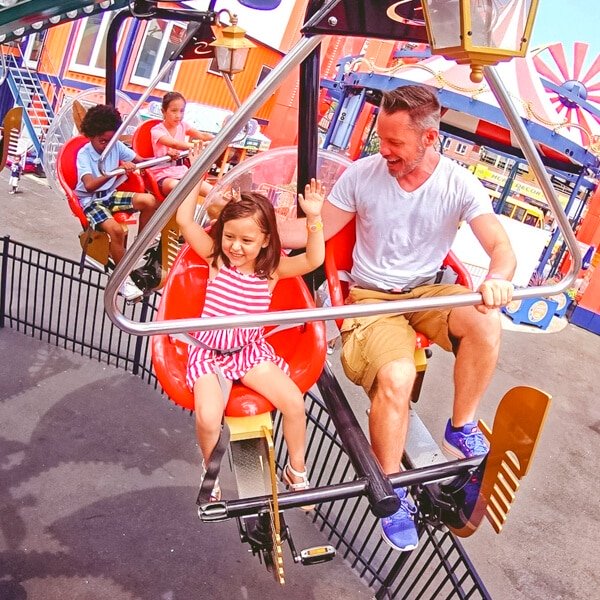 The New Coney Island Ride Where Spirits Soar Sky High
The best place for a bike ride in Brooklyn just might be in the skies above Luna Park in Coney Island. Jump aboard an elevated seat on a two-person colorfully decorated hang glider vehicle, put your feat on the bicycle pedals and get ready for a theme park experience that's truly uplifting. Once you take off you are in full control, swooping and flying through the air on an NYC family attraction that captures the whimsical feeling of riding bikes across the sky.
Searching for a family amusement park in NYC to have a great time? The sky's the limit when it comes to having fun at Luna Park in Coney Island!
Ride Info
| | |
| --- | --- |
| Credits | 4 |
| MINIMUM HEIGHT TO RIDE IF ALONE | 48" |
| MINIMUM HEIGHT TO RIDE IF ACCOMPANIED | 36" |