Lynn's Trapeze
Moderate Thrill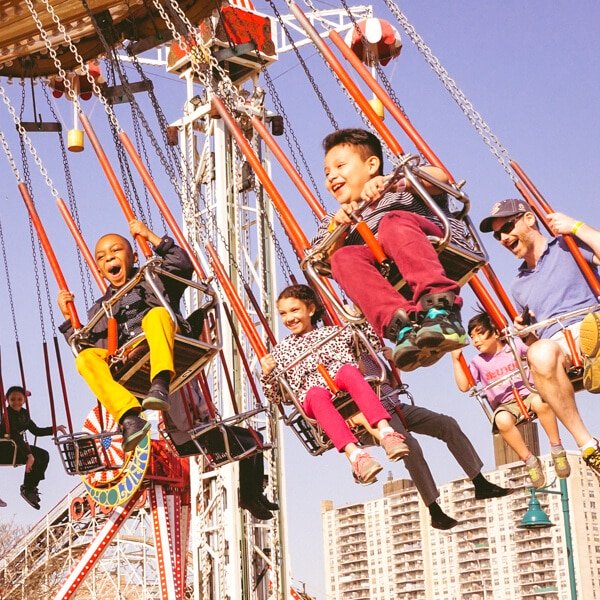 An Aerial Swing Ride Rich in Coney Island History
Fly through the air with the greatest of ease on this trapeze swing ride featuring artistic renderings of historic Coney Island.
Get swept away on a whimsical amusement park classic conjuring the type of Brooklyn nostalgia that draws tourists to Coney Island from around the world. This entertaining attraction glides high above the ground, serving up some moderate thrills as the tower tilts, sending riders soaring through the salty air!
Old-world charm and family amusements are a perfect pair in Coney Island. Punch your ticket on Lynn's Trapeze and visit Luna Park today!
Ride Info
| | |
| --- | --- |
| Credits | 5 |
| MINIMUM HEIGHT TO RIDE IF ALONE | 42" |
| MINIMUM HEIGHT TO RIDE IF ACCOMPANIED | 36" |