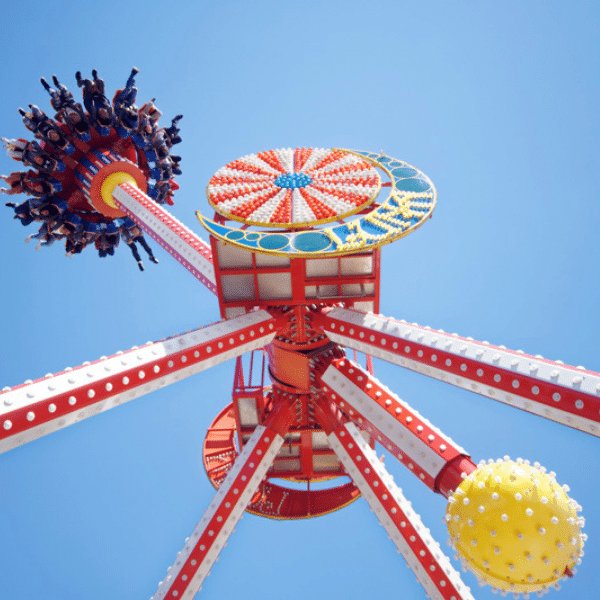 Time Stands Still on this Mesmerizing Amusement Ride
For those thirsty for a new panoramic perspective of Coney Island, the Luna 360 provides a breathtaking viewpoint as it swings through the air to a methodical beat. Take your place in an outward facing seat, feel the deck drop below your feet and off you go on a rhythmic NYC thrill ride that swings like the pendulum of a grandfather clock on overdrive. The rush of land and sky mesh as Luna 360 glides back and forth, sending riders head over heals through g-force inducing dual swinging and fluid spinning motion.
It's a Coney Island attraction that fills the air with screams of joy and lights up the night in a magical swirl of color. Grab your friends and experience it today at Luna Park!
Ride Info
| | |
| --- | --- |
| CREDITS NEEDED | 7 |
| MINIMUM HEIGHT TO RIDE | 48″ |