Coney Island Hang Glider
Moderate Thrill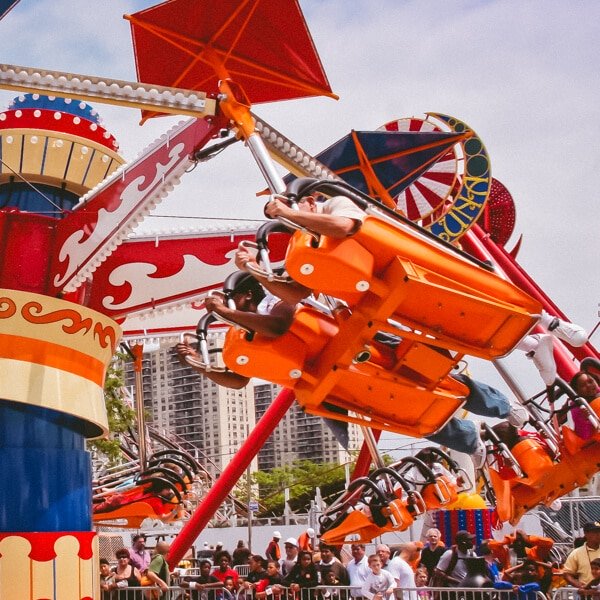 An Experience That Sends Spirits Soaring!
For those who wish to glide through the air like a bird (in a totally safe environment) the Coney Island Hang Glider is truly an uplifting experience. Feel the anticipation of flight build, as you lay flat down on our signature two-passenger gondolas designed to replicate the exhilarating sensation of hang gliding.
Soak it all in as you travel in wave-like oscillating motions, swooping through the sky as if rising and falling on currents of air before setting a course for home and coming in for a perfect landing.
Take to the sky on an amusement attraction that simulates the experience of hang gliding in Brooklyn! Ride it today at Luna Park, the place in NYC for family fun!
Ride Info
| | |
| --- | --- |
| Credits | 5 |
| MINIMUM HEIGHT TO RIDE IF ALONE | 42" |
| MINIMUM HEIGHT TO RIDE IF ACCOMPANIED | 36" |