B&B Carousell
Mild Thrill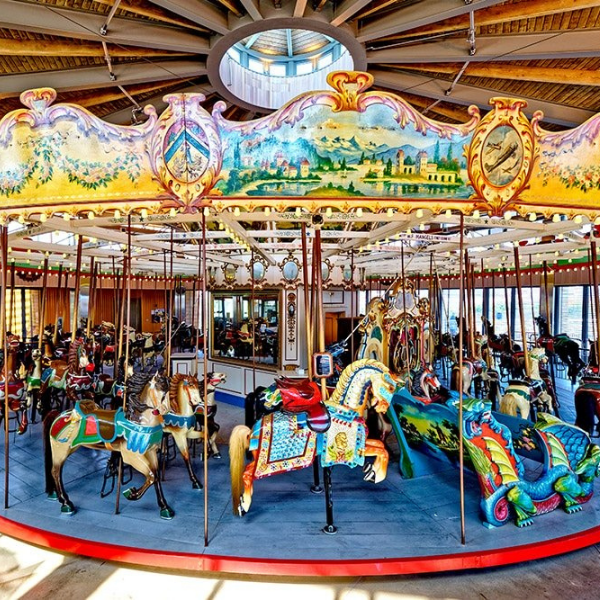 Originally built in Coney Island in 1906, this historic classic merry-go-round ride has the brilliance and magic to transport riders back to the golden age of the American carousel. Painstakingly restored to a former grandeur, the B& B Carousell incorporates the work of four distinct masters of Coney Island style craftmanship and artistry: William F. Mangels, Marcus Charles Illions, Charles Carmel, and August Wolfinger and is the centerpiece of the Steeplechase Plaza and a signature attraction at Luna Park in Coney Island.
Both a timeless work of art and an entertaining ride for all ages, the B&B Carousell is among the most unique tourist attractions in NYC. So, step right up, and choose one of 50 beautifully hand-carved wooden horses or two majestic chariots and bask in the graceful charm of old-world amusement park entertainment in New York City's original home for fun in the sun.
**This classic ride has the distinction of being listed on the National Register of Historic Places.
The colorful cylindrical building pavilion, which contains the historic attraction, was constructed between 2011-2013 and is an impressive presence near the Riegelmann Boardwalk and Parachute Jump.
Ride Info
| | |
| --- | --- |
| CREDITS NEEDED | 3 |
| MINIMUM HEIGHT TO RIDE IF ALONE | 42" |
| NO MINIMUM HEIGHT TO RIDE IF ACCOMPANIED | |