Halloween Harvest returns, magic shows, stilt walkers, trick-or-treating and more!
ALL ACTIVITIES TAKE PLACE FROM 11 AM – 6PM
EVERY WEEKEND FROM SEPTEMBER 28TH TO OCTOBER 27TH.
ALL ACTIVITIES ARE INCLUDED IN ANY DAY LUNA PASS
On your mark, get set, Go!
Children can race through a hay racetrack on mini-tractors.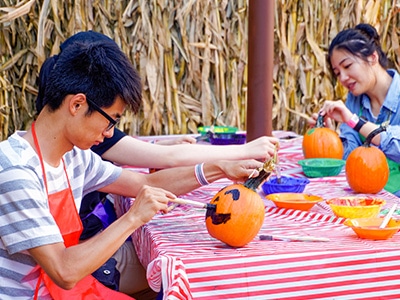 BLACKBEARD'S PUMPKIN PATCH
This isn't your average Pumpkin Patch.
Pick and decorate your Pumpkin.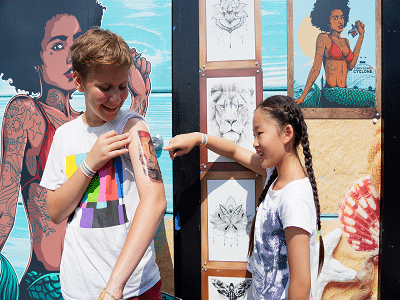 NEW!

LUNA PARK INK TATTOO
You don't need a squid to get Inked by the sea. At our new Luna Park kiosk, all our tattoos are long lasting, hyper-realistic and painless.
Dance, take part in the contests, and more at the Luna Park Monster Mash Stage.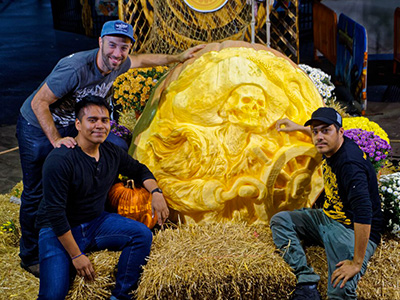 Returning this season! The ultimate pumpkin carvers are back to design a custom carving!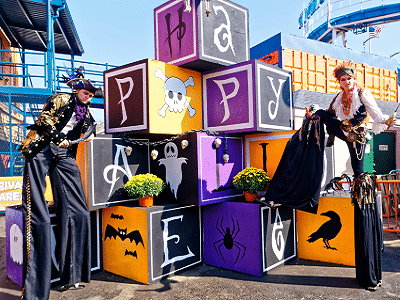 Arrrgh those are some mighty tall pirates! Look up for our roaming stilt walkers!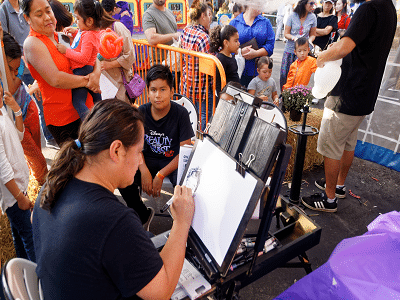 Every Pirate needs a portrait, get your Caricature, located near the front of the park. Located near the main entrance.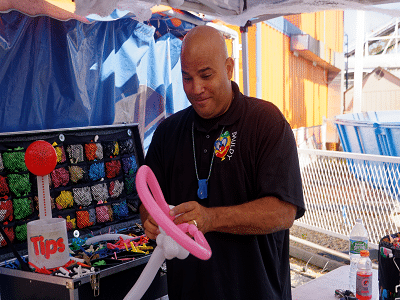 A sword or a hat our Balloon Twister can twist that! Located near the main entrance. (Saturdays Only).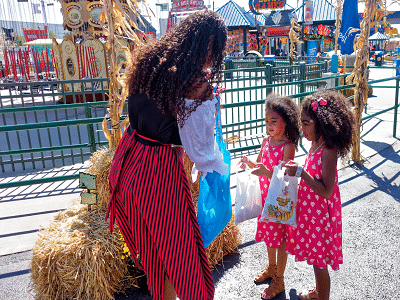 NEW!

CHARACTER APPEARANCES
Trick-or-treat with pirates throughout the park or stop for a photo with a mermaid. Receive your trick-or-treat bag with a purchase at any Luna Park ticket booth or when you redeem your online purchase.