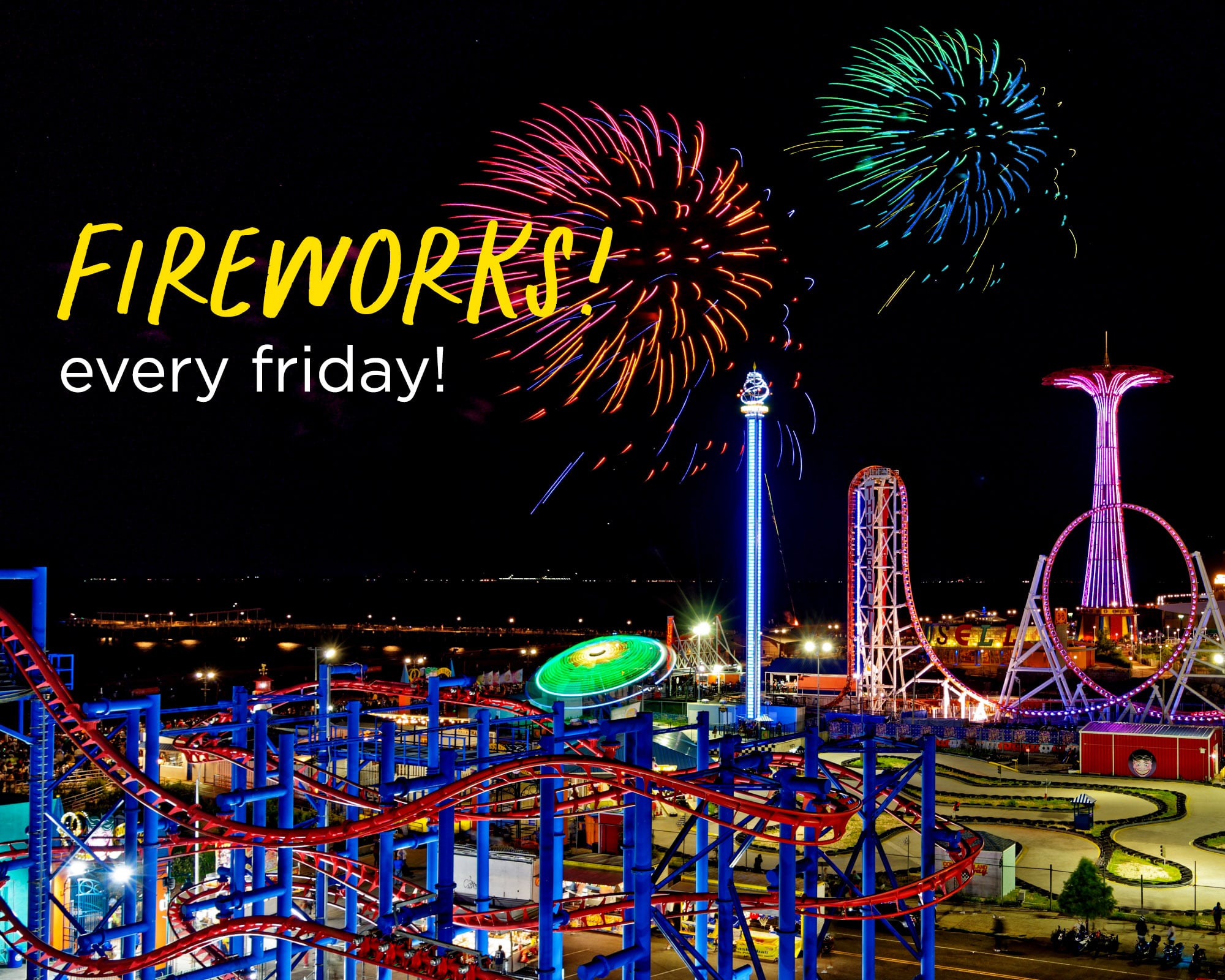 We are open 7 days a week and ready to serve up smiles, great food, thrilling and family friendly attractions and one-of-a-kind experiences at New York City's most iconic destination for fun.
June is shaping up to be another action-packed month here at Luna Park with celebrations around Pride Month, The Mermaid Parade, Juneteenth, and of course the 95th Birthday of our beloved Cyclone Roller Coaster on June 26th. Fireworks every Friday beginning on June 24, 2022.
2022 Season line up:
Free entertainment and performances every Saturday and Sunday throughout the season including sword jugglers, stilt walkers, and FIRE BREATHERS…yea that's right, fire breathers, just to name a few.
In Park Performances begin at 2PM and end at 11PM
Enjoy Live Music Every Weekend at Salt & Sizzle Located on the Riegelmann Boardwalk.
Saturdays: 7:00pm-10:30pm
Sundays: 6:00pm-9:30pm
Set to open this summer, three new major attractions including an intertwined roller coaster and log flume ride and NYC's only ocean-side ropes course overlooking the Coney Island beach and boardwalk.
Coming soon, environmentally friendly pedestrian plazas, grand entrances, beer gardens, and more. Three new portals welcoming people from far and wide to America's playground, Luna Park in Coney Island.
PLAN & SAVE on your next visit to experience the EXTRAORDINARY at Luna Park this summer with the Extraordinary Wristband