Luna Park in Coney Island congratulates our Chief Innovator and President and CEO of Zamperla, Alberto Zamperla on his induction into the IAAPA Hall of Fame. Mr. Zamperla was inducted 15 years after his father, Antonio Zamperla. His contributions to the growth of the amusement park and attractions industry as well as creator of some of the most innovative rides in the world lead to this honor. Mr. Zamperla has brought some old classics as well as new one of a kind rides to Luna Park in Coney Island. Mr. Zamperla is an entrepreneur, innovator, leader and family man. During his acceptance speech, Mr. Zamperla thanked everyone, especially his family.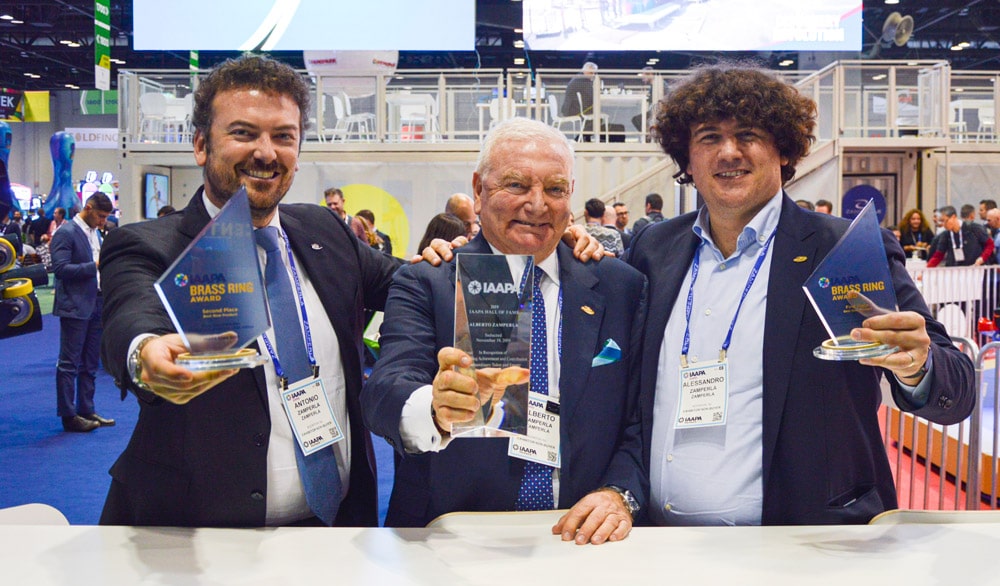 "First of all I would like to thank IAAPA, its organization and its people for being of such important support to our industry.

My sincere thanks also to those who nominated me and supported my nomination; to my whole family, my wife Paola, my sons and my employees, for always putting up with me and for being such an incredible group of valuable, dedicated, passionate people; to all Zamperla's customers too, who have believed in us and motivated us to work harder to give them the best products and services in our capacity.

This award celebrates my contribution to the amusement industry and business.

It's another important milestone of the Zamperla history and now with my sons we'll write the next chapters"
Congratulations for
this huge milestone Mr. President!
WATCH THE VIDEO OF THE AWARD FROM 9'34 sec