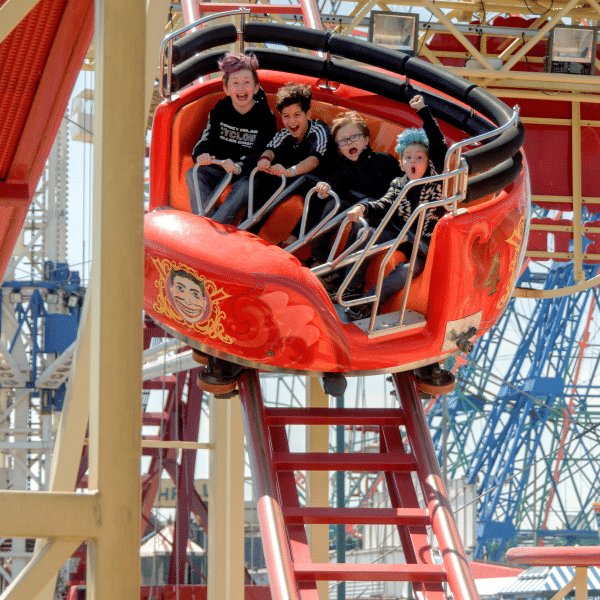 The Coney Island Coaster That Doesn't Take Itself Too Seriously
A steel roller coaster that's as zany as its name, The Tickler is a thrilling amusement attraction for families and friends. Gather up your crew and settle into a half-moon shaped four-passenger car as it starts its deliberate climb towards the famous Coney Island Tillie Face sign. It's a rib-tickling good time as you glide along an action-packed course full of over-the-edge-switchback turns, rapid-fire drops and dips and unexpected g-force-causing spins sure to leave you laughing.
The Tickler captures the essence of visiting Coney Island, delivering a unique experience every trip that keeps you coming back. Ride it today at Luna Park!
Ride Info
| | |
| --- | --- |
| Credits | 8 |
| MINIMUM HEIGHT TO RIDE IF ALONE | 48" |
| MINIMUM HEIGHT TO RIDE IF ACCOMPANIED | 42" |