Experience Spooktacular Fun at Halloween Harvest!
WEEKDAY HOLIDAYS, FRIDAYS, SATURDAYS, AND SUNDAYS
FROM SEPTEMBER 30TH TO OCTOBER 30TH
Halloween Harvest activities begin 1 hour after park opening and ends 1 hour before the amusement park closes.
See our park calendar for hours of operation.
Experience Halloween Harvest activities on your next visit!  Add the Halloween Harvest package to your Extraordinary Wristband purchase online or at our ticket booths.
Your Halloween Harvest pass includes entitlements to Halloween themed activities including Pumpkin Decorating, Balloon Twisting, Face Painting, Tractor Racing, and Trick or Treating! (1 entitlement each)
Promotion valid beginning September 30, expires October 30, 2022.
See our park calendar for hours of operation.
The fun doesn't stop there as we will be offering fall-flavored food items across popular dining options including Half Moon Food Court, Coney's Cones and Salt & Sizzle. For all pumpkin-spice lovers, guests can indulge in Pumpkin Spiced Funnel Cake, Pumpkin Spiced Gelato,  Purple & Orange Halloween-themed Cotton Candy and more!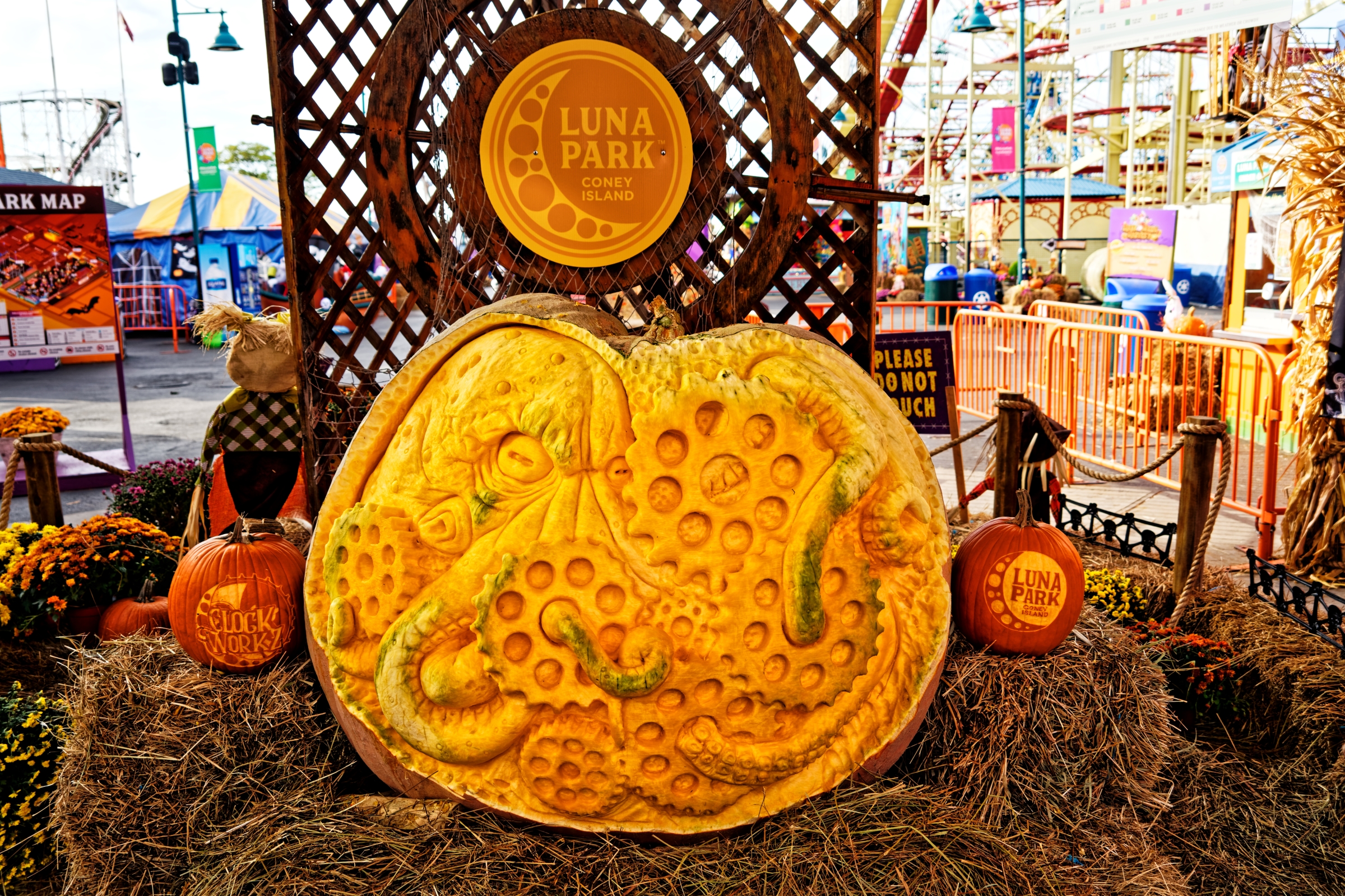 Returning this season  – the ultimate pumpkin carvers are back to design a custom carving for Luna Park in Coney Island!
Don't miss this incredible artistic event – watch the carving masters carve our giant pumpkin LIVE on October 22nd, 2022!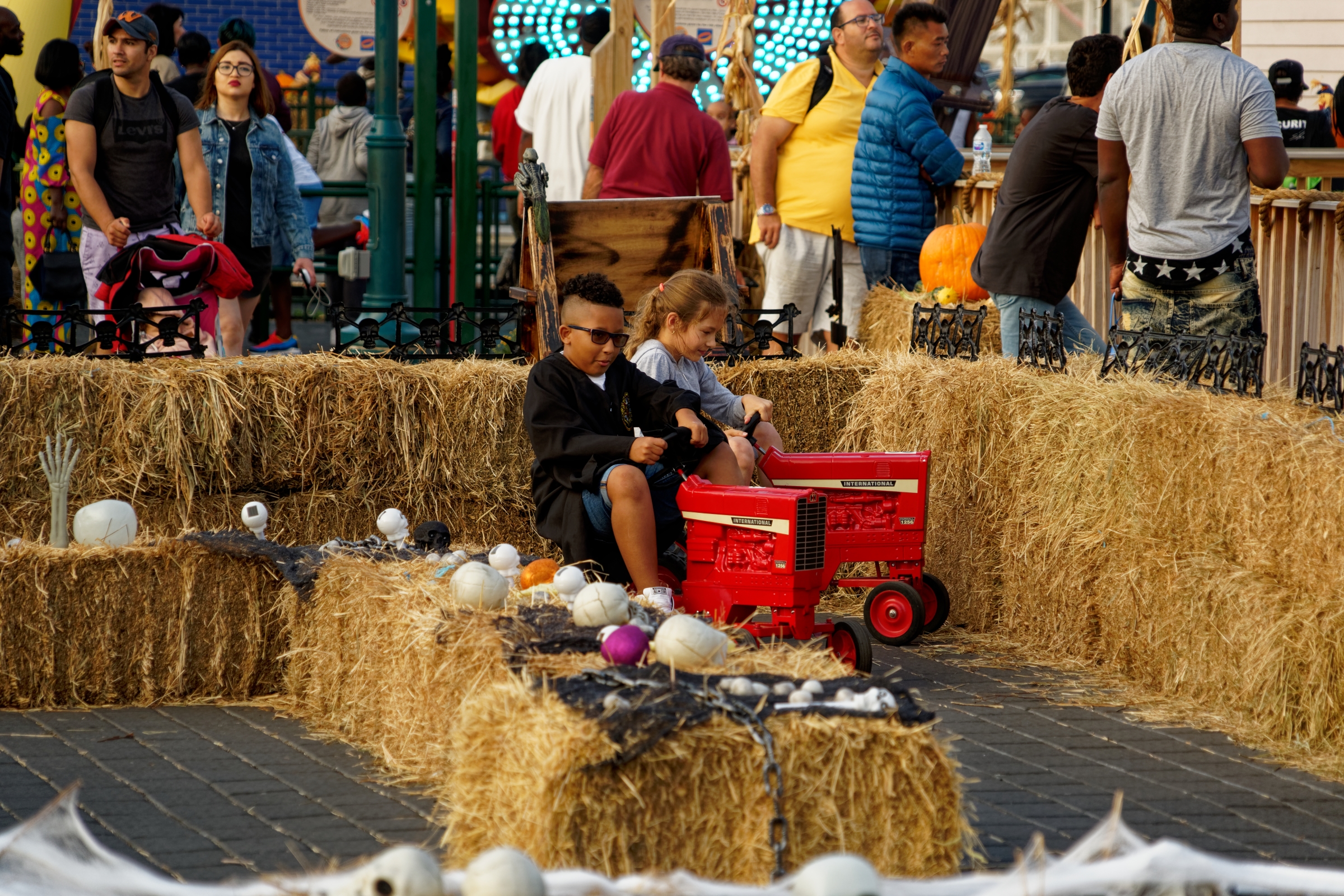 On your mark, get set, Go!
Children can race through a hay racetrack on mini-tractors at Tillie's Tractor Race.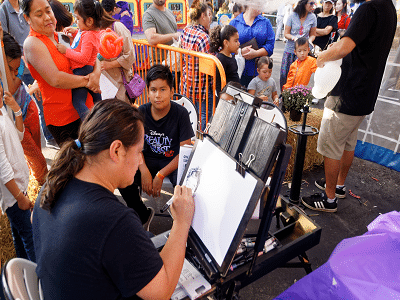 Everyone loves a great portrait! Get your Halloween themed caricature at Luna Park in Coney Island during this fall.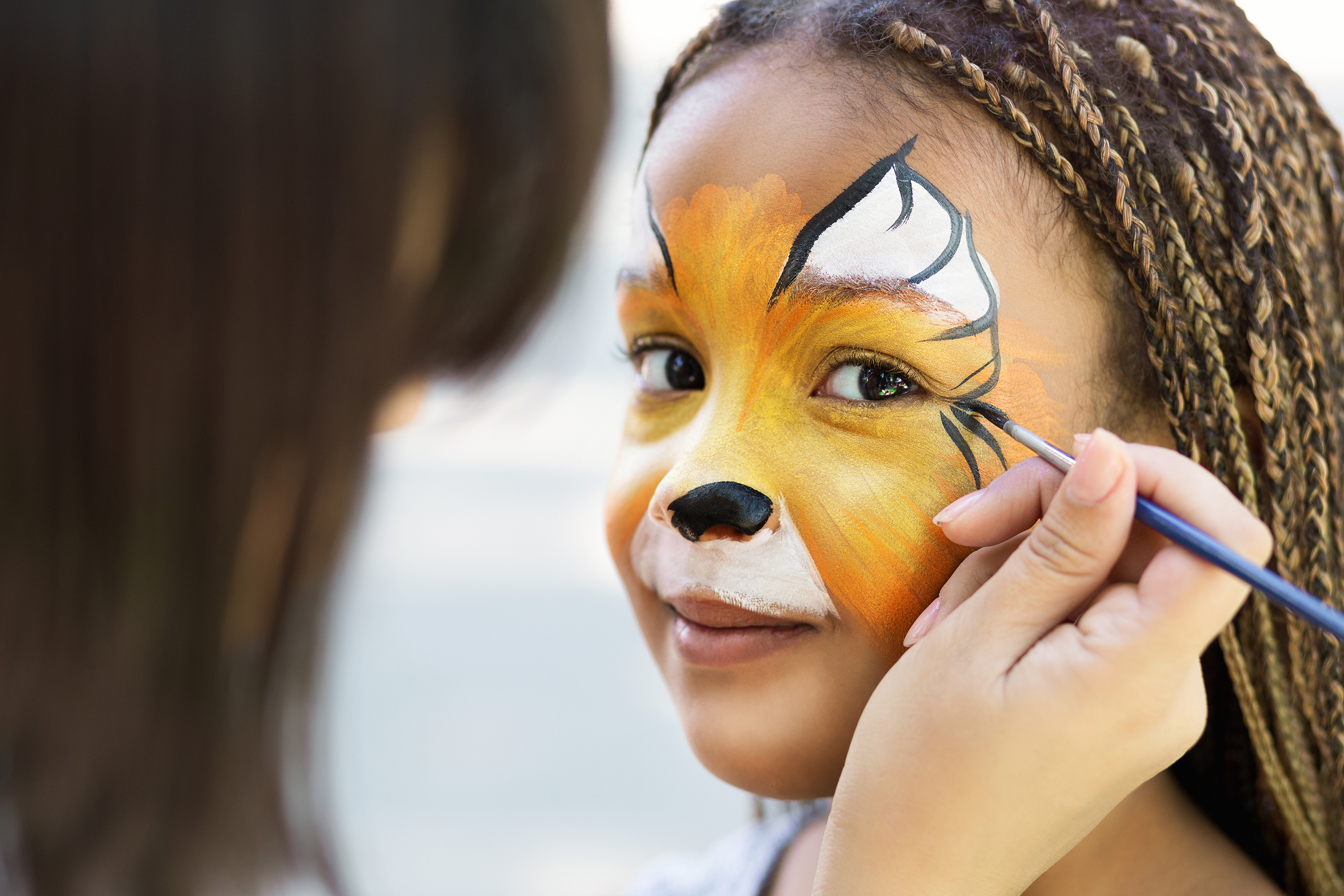 Transform your look with a wave of a brush! Professional face-painting artists await to perfect your Halloween look with a whimsical or custom-made design.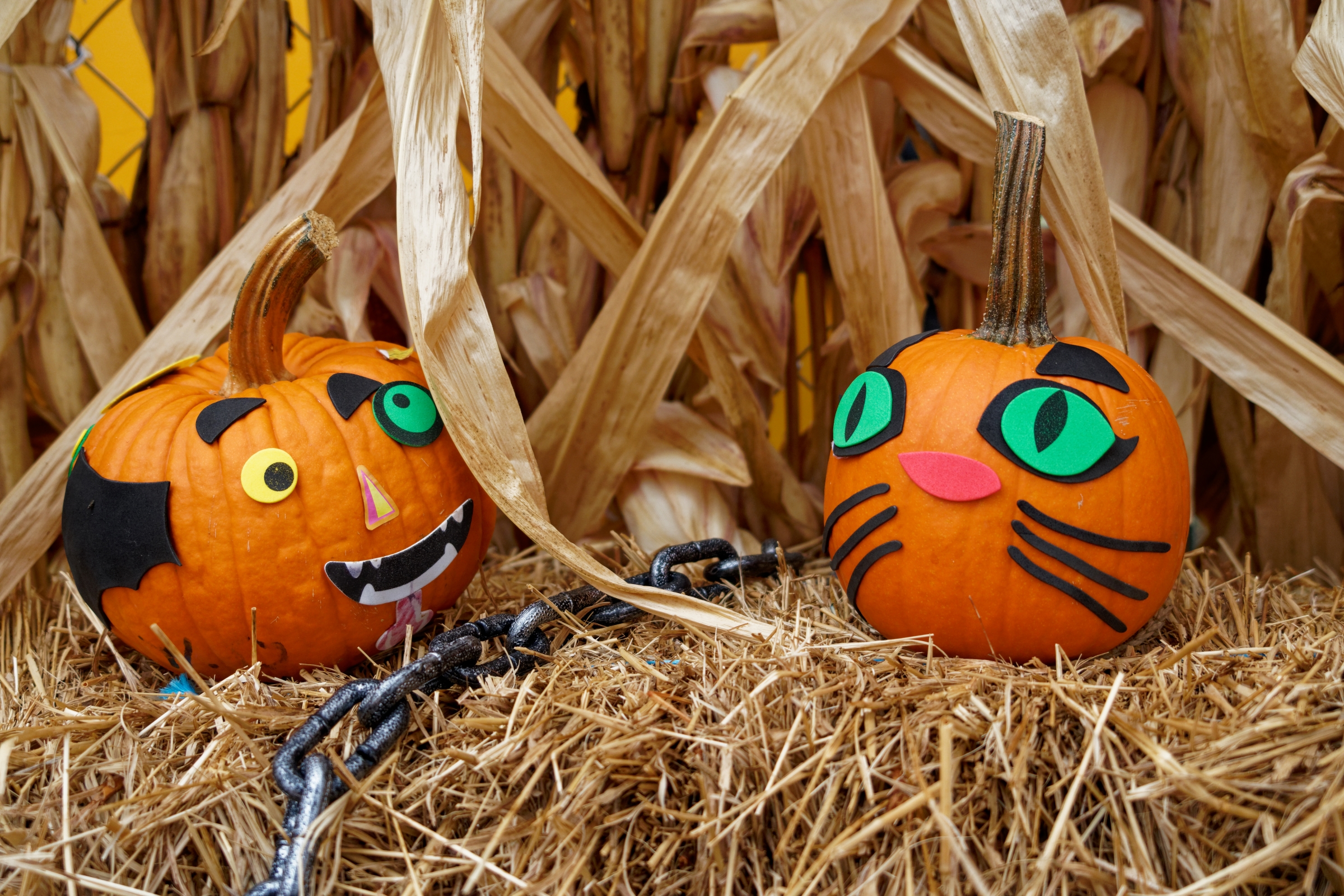 PUMPKIN PICKING AND DECORATING
Pick and decorate your pumpkin at our pumpkin decorating station.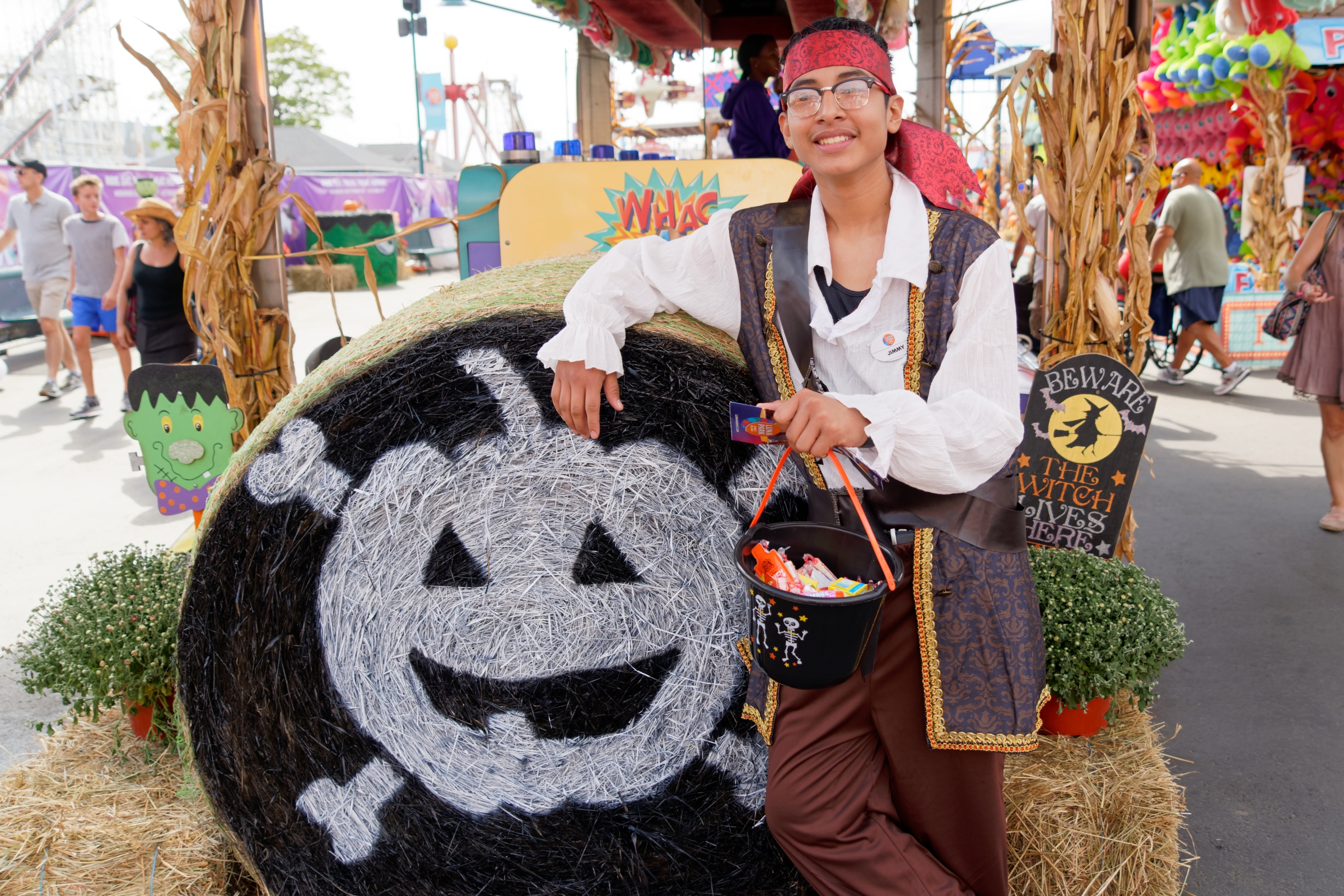 Trick-or-treat throughout the park or stop for a photo. Receive your trick-or-treat bag with a purchase at any Luna Park ticket booth or when you redeem your online Halloween Harvest purchase.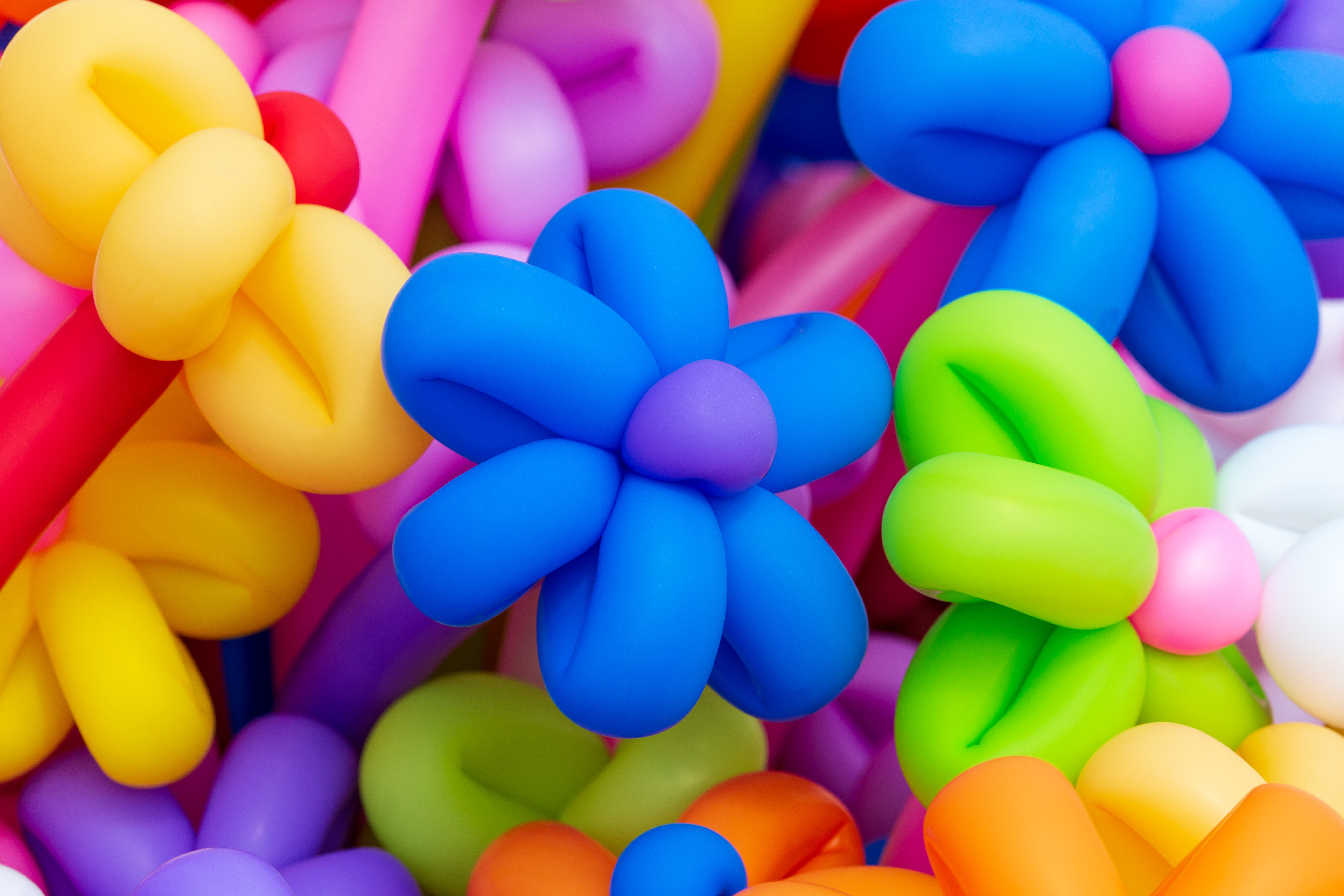 What's popping at Halloween Harvest? Balloon twisting is back at Luna Park in Coney Island inspiring fun and creating memorable moments for all ages!