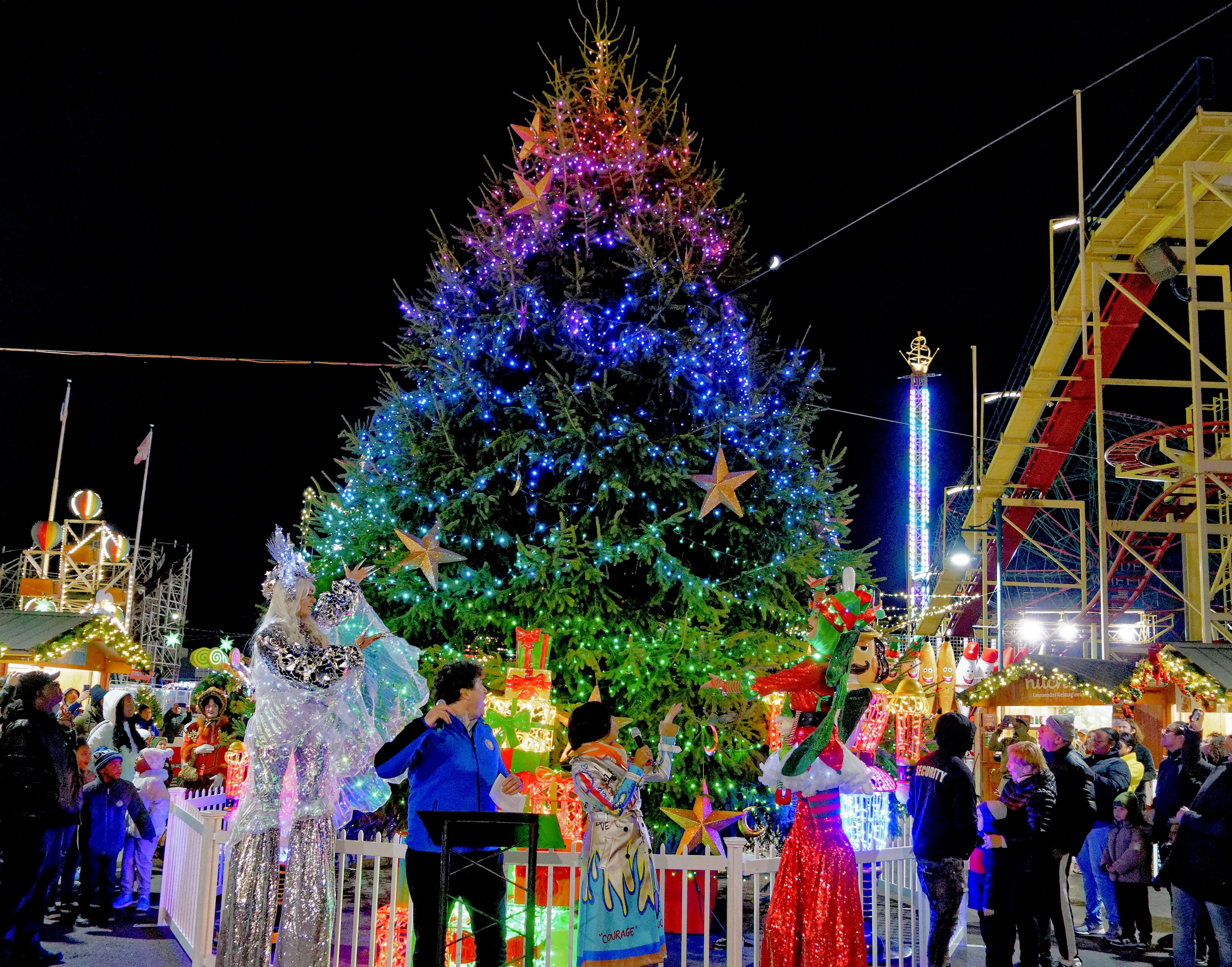 Immerse yourself in holiday magic sprinkled throughout the park and experience Winter themed activities at our 1st annual Frost Fest!
Get ready for the ultimate winter experience, at NYC's most iconic destination for fun with our 1st annual Frost Fest at Luna Park !  Select dates beginning Saturday, November 18, 2023, visitors at Luna Park will experience a thrilling winter destination boasting a skating rink, select rides and attractions, holiday lights & décor, photos with Santa, holiday shopping, festive food options to fulfill the cravings of New Yorkers and visitors alike, and more!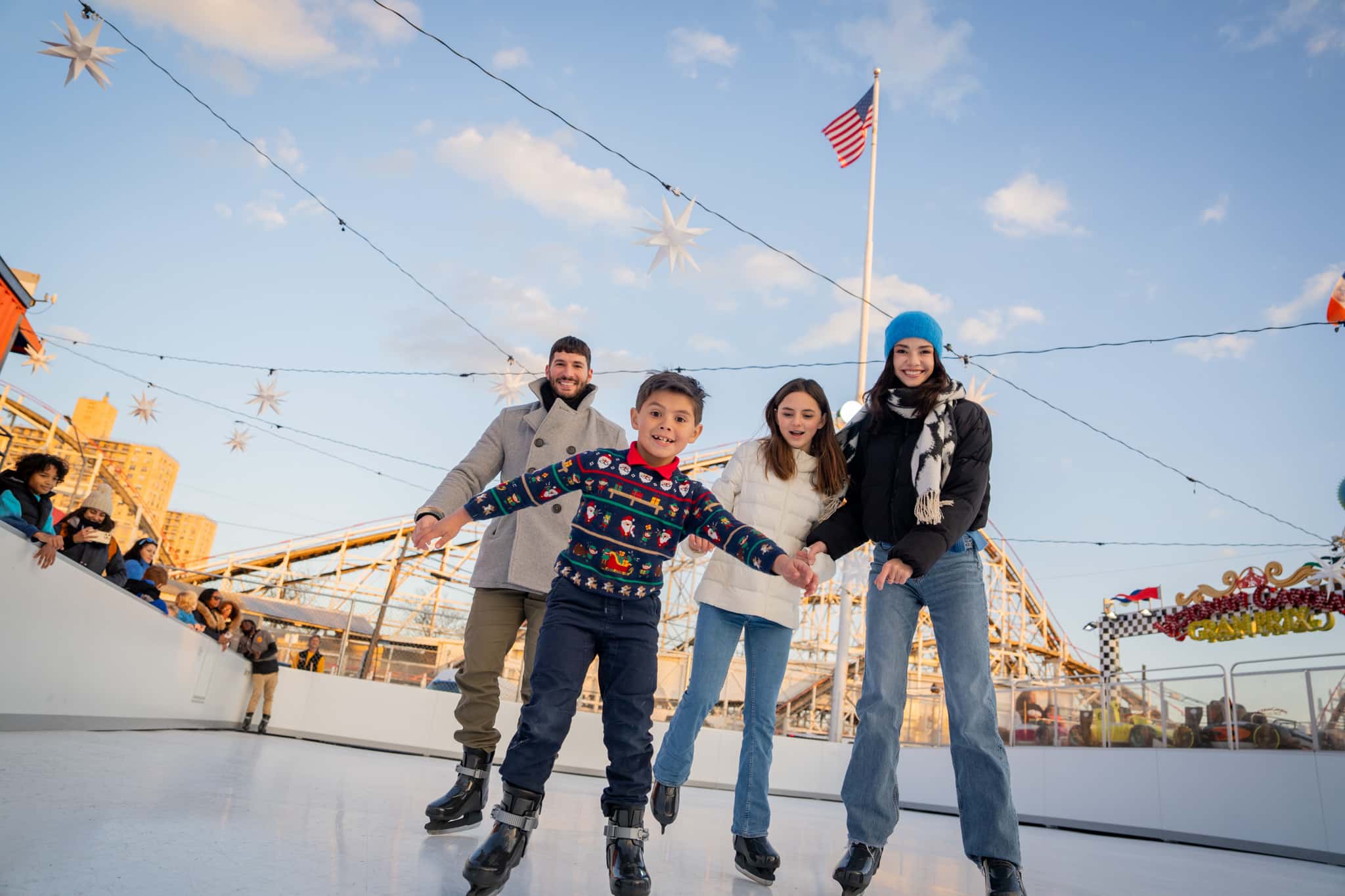 Glide through NYC's most iconic destination for fun on Rudolph's Rink, Luna Park in Coney Island's newest outdoor skating rink! Without the use of water and energy, Rudolph's Rink provides an eco-friendly skating experience that is both fun and sustainable. Enjoy the most unique holiday amusement atmosphere at Luna Park in Coney Island  as you skate throughout the holiday season!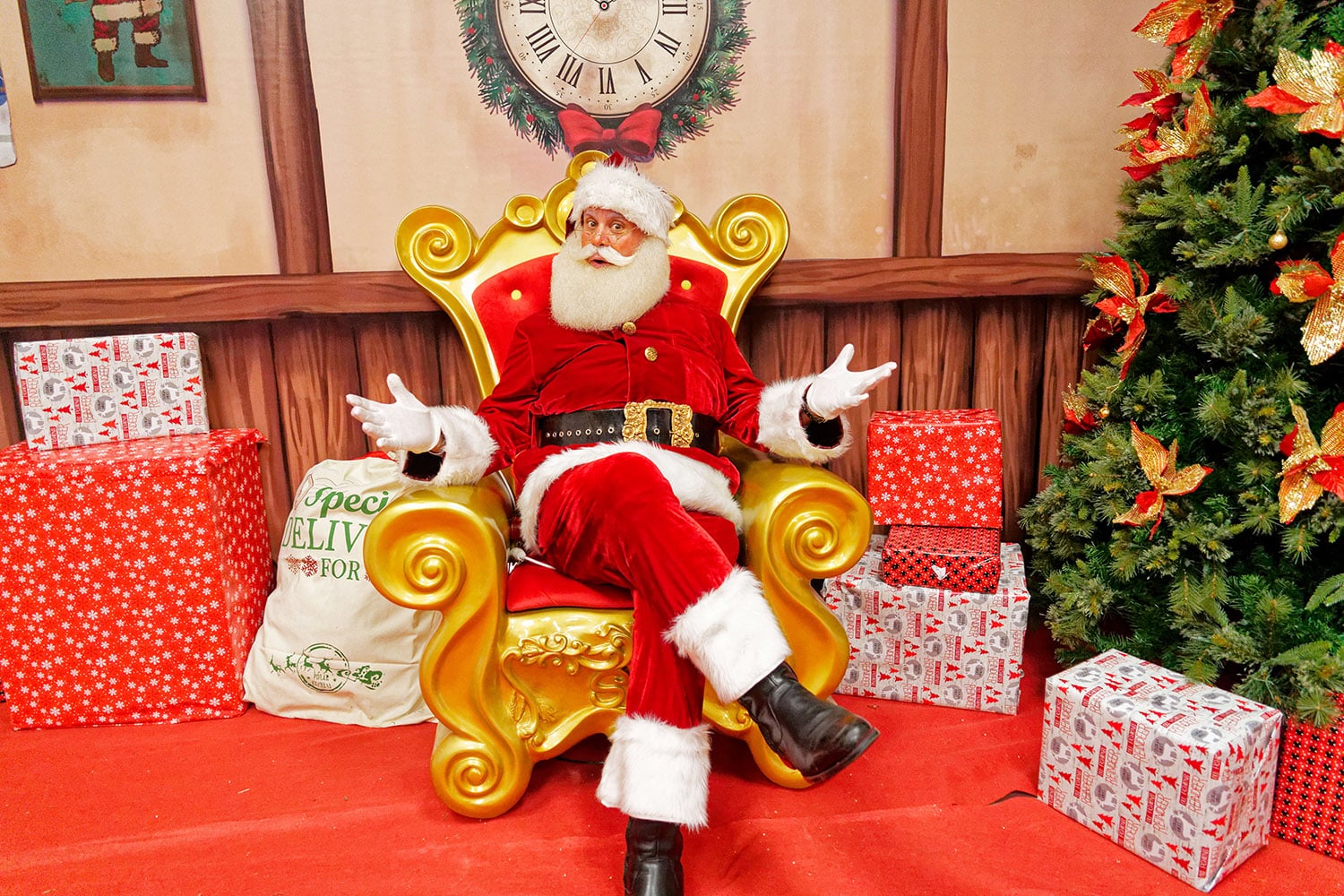 Smile, you made the "nice" list this year! Join Santa for this magical, immersive, can't-miss holiday experience at Santa's Wonderland! Explore Santa's Wonderland at Frost Fest, send a letter to the North Pole, and create lasting memories to share with a family photo with Santa! (Last day to take a photo with Santa, 12/24/23)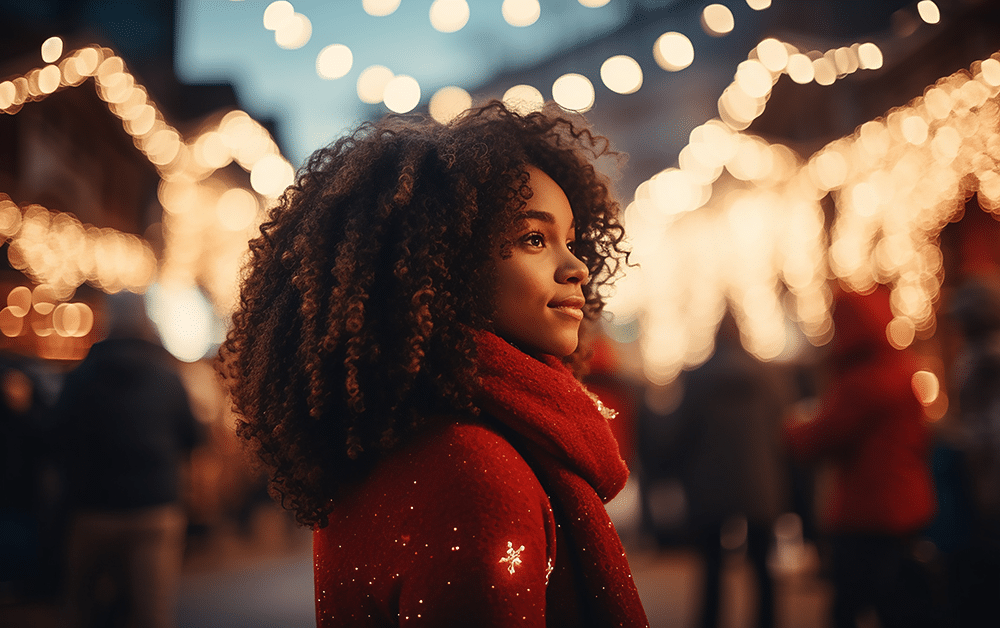 Enjoy local holiday shopping at Luna Park in Coney Island's Frost Fest! Whether you're searching for unique novelties, festive food options, or delicious bites, our holiday market at Frost Fest is sure to please.
Savor the holiday flavors with all-new food and drink options at our Frost Bites locations at Frost Fest:
Campfire Treats
Coney's Cocoa Corner
Tinseltown Turkey & Chili
Luna's Apple Orchard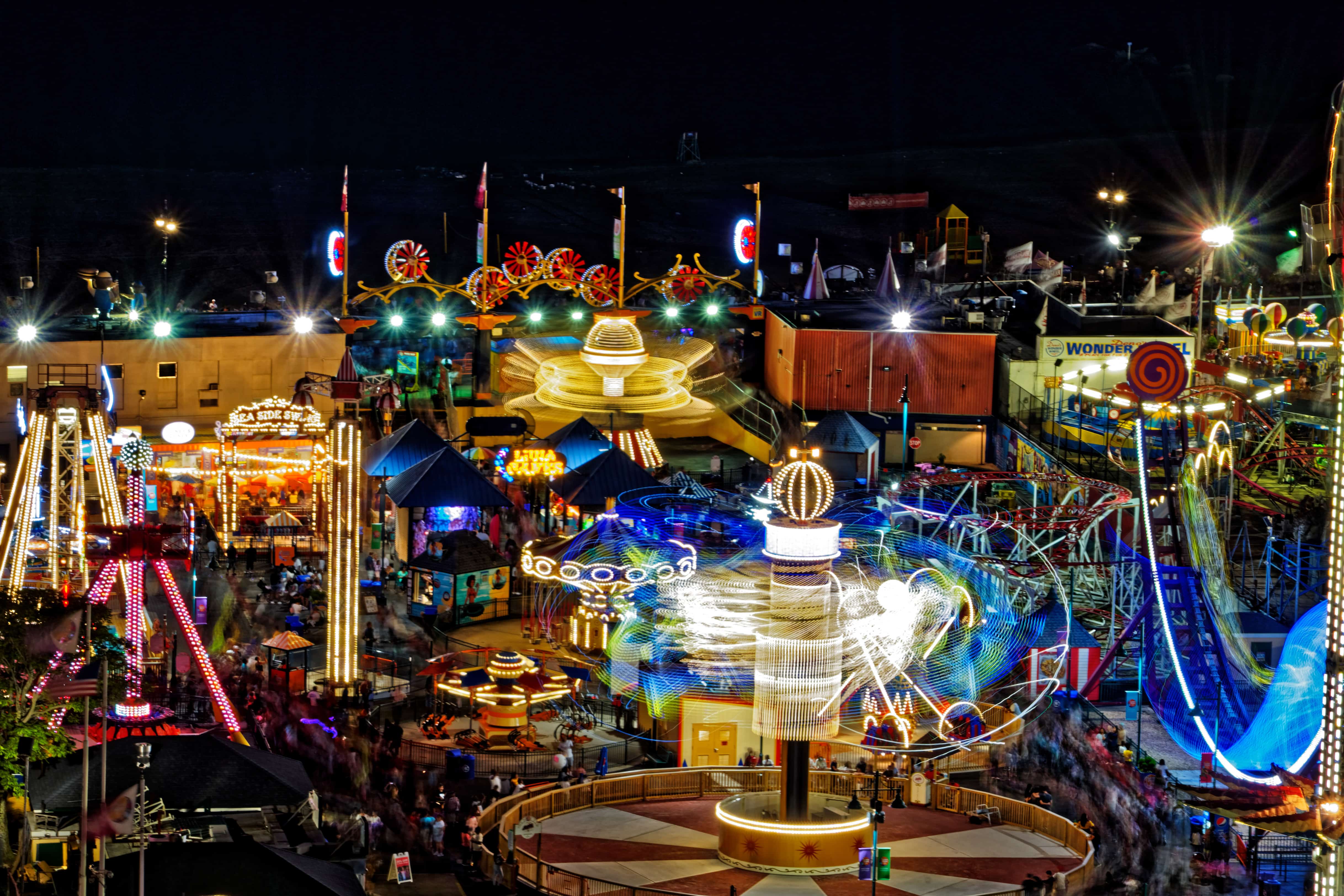 Get ready for Holiday Thrills! Enjoy your favorite rides, games, arcade, and attractions in a new festive atmosphere! Enjoy up to 20 rides during Frost Fest, including the Cyclone at Luna Park. Ride and arcade credits can be purchased at official Luna Park in Coney Island ticket booths.
Frost Fest Rides include:
Coney Clipper
Luna 360
Coney Island Hang Glider
Lynn's Trapeze
Brooklyn Barge
Convoy
Magic Bikes
Speed Boat
Tea Party
Circus Candy
Rainbowheel
Grand Prix
Electro Spin
Coney Tower
Seaside Swing
Aeromax
Atlantic Aviator
Tickler
Circus Coaster
Cyclone
Select Weekdays & Holidays, Fridays, Saturdays, and Sundays
FROM NOVEMBER 18, 2023 TO JANUARY 7, 2024
See our park calendar for hours of operation.
Sign up for ticket alerts now so you don't miss out on the magical event!
For vendors interested in operating a holiday shop during Frost Fest at Luna Park, please contact our business development team at: tenants@caiparks.com