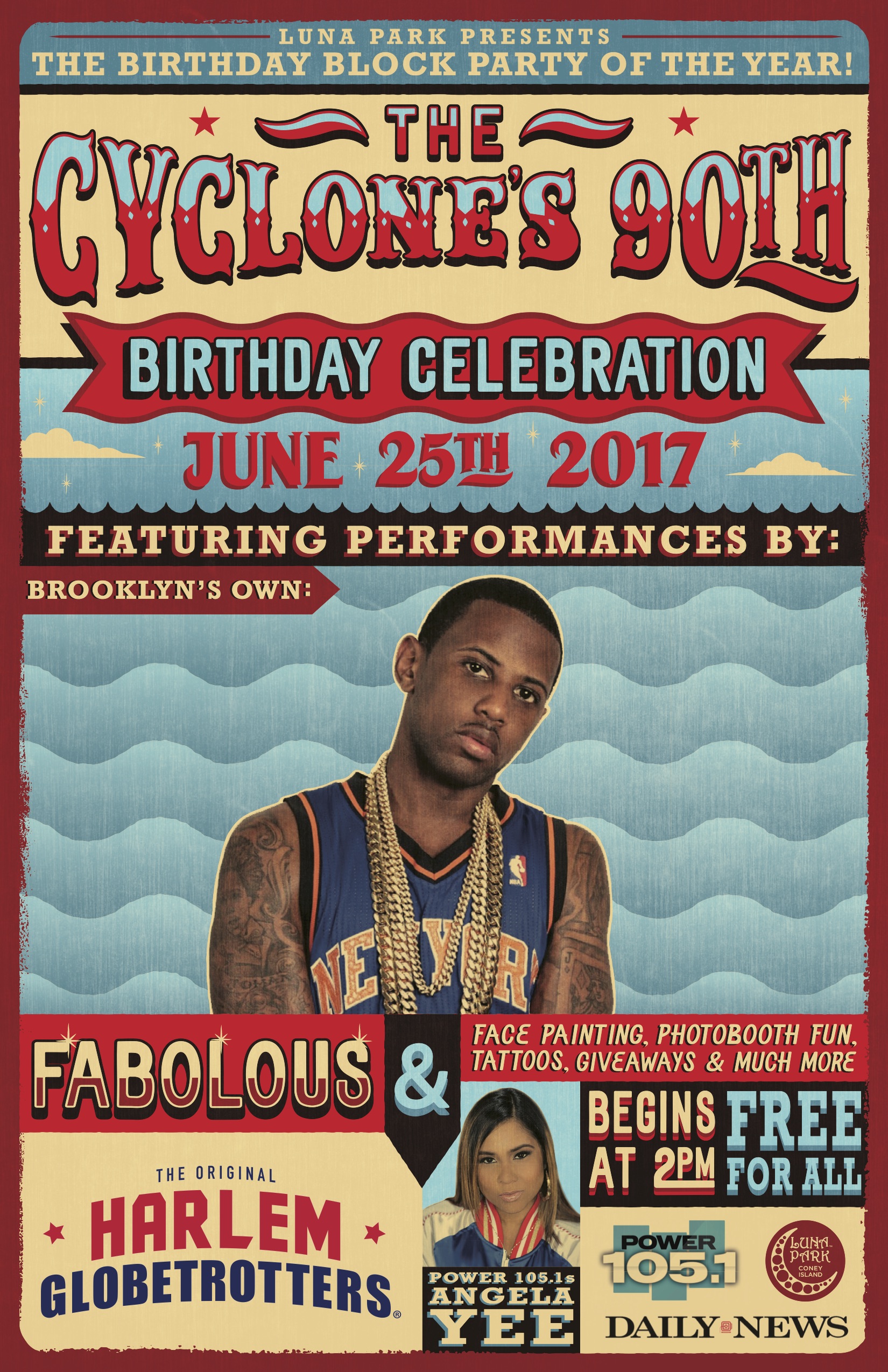 Cyclone's 90th Birthday Celebrations
A lady never reveals her age, but after 90 YEARS the sassy Coney Island Cyclone is ready to celebrate!
Celebrate the Cyclone's #MIGHTY90 with a special perfomance from Brooklyn's own FABOLOUS! Enjoy more music from Power 105's DJ Will, plus Angela Yee of The Breakfast Club and the world-famous Harlem Globetrotters!
Built in 1927, the Coney Island Cyclone has delighted generations of thrill seekers from all over the world: from the young to the old, boys to girls, and Captain America to Beyoncé.
The Coney Island Cyclone is a true historical gem. Currently in the best shape of her life, the old girl wants to party!