They say good things come to those who wait and we've been anxiously waiting all year for this day!
Luna Park in Coney Island is already known for its thrills and chills, is about to get a little more adventurous. For the 2019 and 2020 season, look out for a sprawling log flume ride, zip lines and a rope course will be constructed on vacant land between Surf Avenue and the boardwalk, between West 15th and West 16th streets.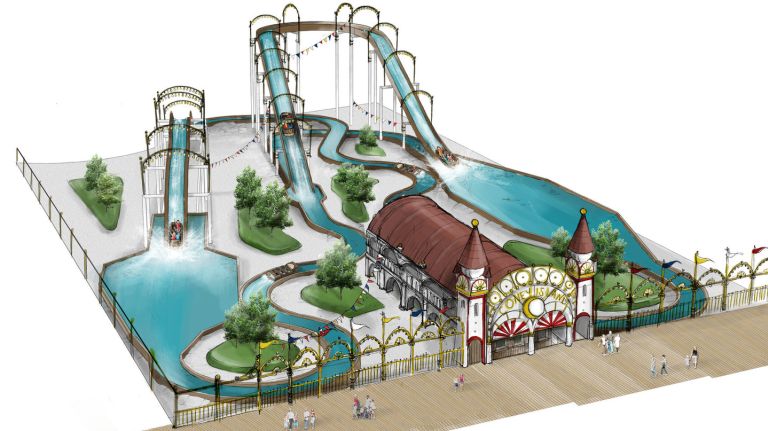 1. A Splashing Flume Ride!

Located next to the historic Thunderbolt, Luna Park in Coney Island will transform a portion of the boardwalk into a massive new log flume. The ride will operate with 12 flume boats that can seat up to 6 guests at a time and will cool and move the crowds even on the hottest of summer days!  The log flume ride will provide guests a semi-circle panoramic route view of Coney Island before plunging down to a speed of over 30mph for the big splash! The log flume will make its debut in 2020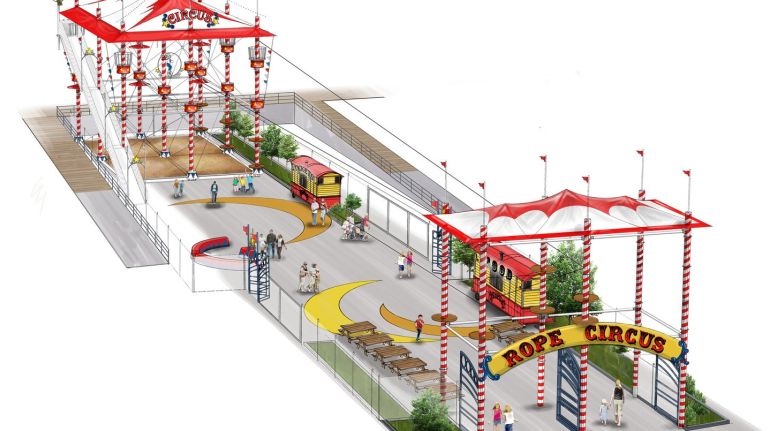 The Ropes Course adventure zone will premiere in 2020. Climbers will experience breath-taking views of the boardwalk and ocean. There will be a ropes course as well as zip lines for all ages and skill levels. This circus themed area will be located next to the Thunderbolt Coaster. This will bring the thrills of Luna Park to new heights!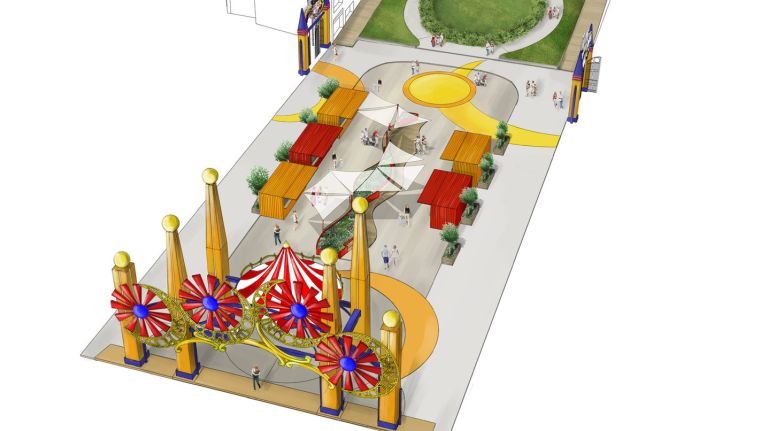 This area will include a new open-air style eatery and entertainment area featuring food options in new, repurposed containers, arcade-style gaining stations. Activated street ends will better connect the Coney Island community to the historic amusements district with new seating, shade, and a pedestrian-only area, closed off to cars.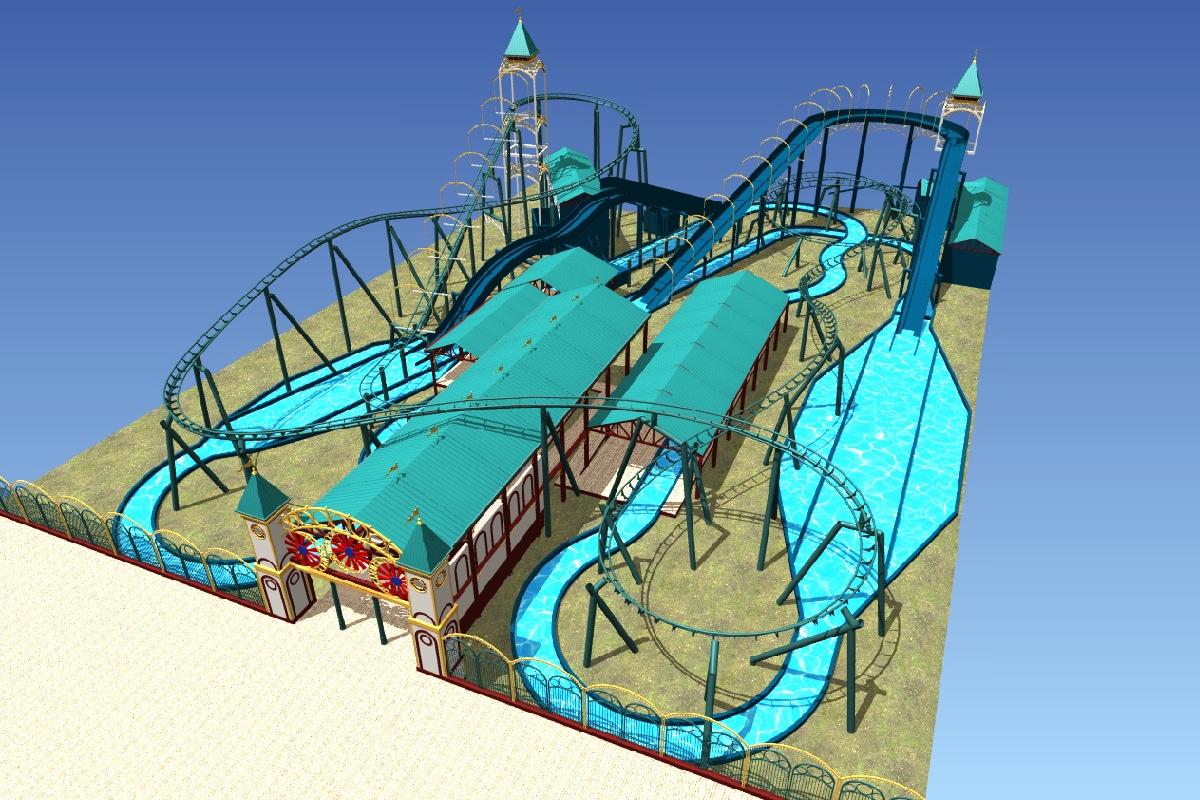 The new coaster will launch in 2020. This family thrill ride will intertwine with the new Super Flume Ride. Riders will experience a one- of -a kind coaster as it twists and turns through the log flume. It will consist of two beautifully designed trains that will have ADA access in each train.
The Big Wavez, an interactive water ride will make it's debut in 2020. This ride brings King Neptune to life as riders interact with motion sensors and watch an interactive video screen. Their actual behavior and motions will change the experience of the ride. Each ride will be different, however it will always be wet. There will be a viewing platform so non-riders can enjoy the thrills as well.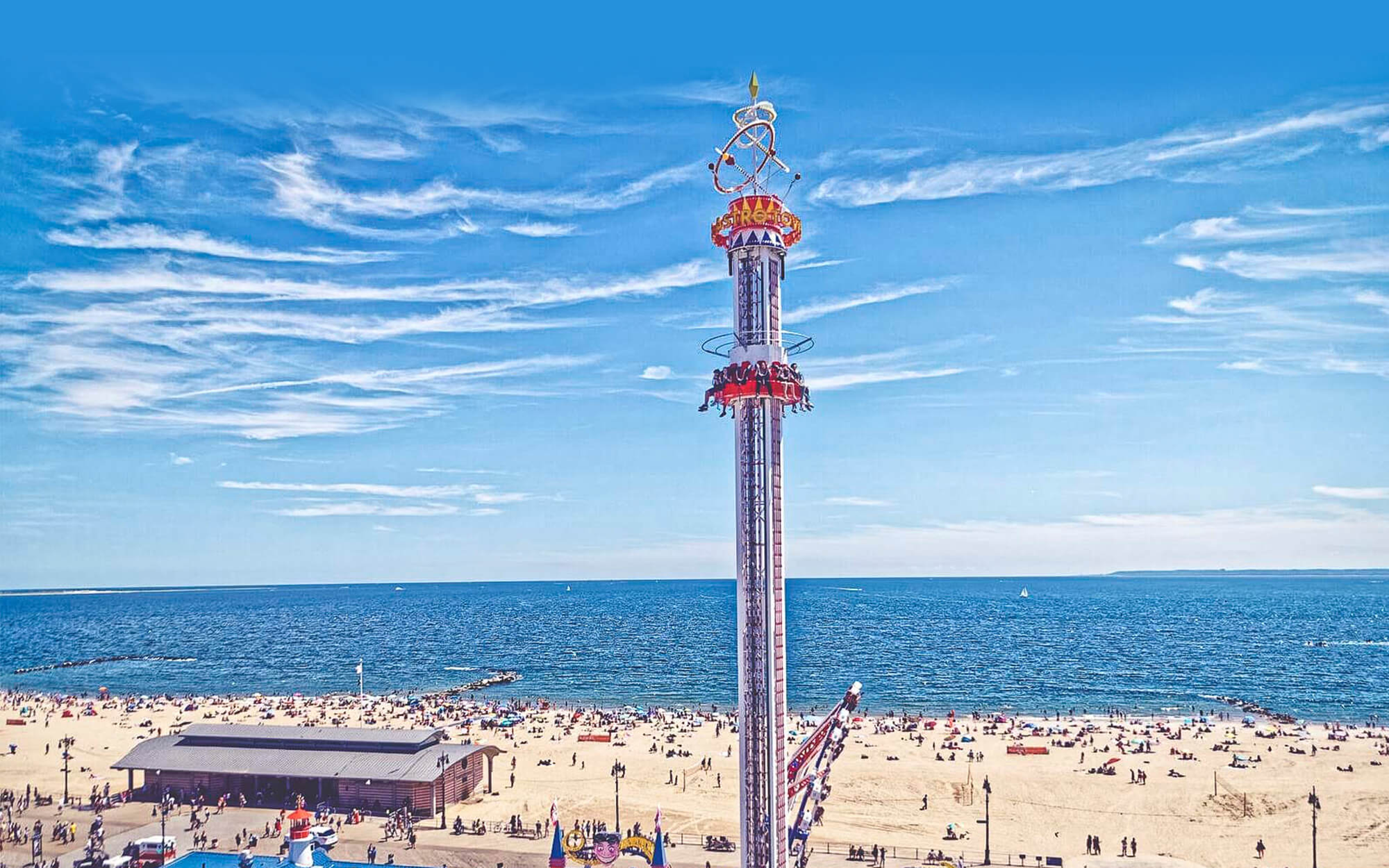 Luna Park in Coney Island will completely transform Stillwell Avenue between Surf Avenue and the boardwalk. This new public space will be a pedestrian playground. It will be an open air entertainment destination. The area will be adorned with shaded seating and greenery. The re-imagined Stillwell Avenue will welcome guests with a new colorful facade. The diverse traditions of Coney Island will also be celebrated with art installations and performances.
Follow us on social media for more on the developments @lunaparknyc