The summer season is slowly coming to an end in Coney Island, and it has been an eventful one. This year, Luna Park unveiled two new rides: Clockworkz and Atlantic Aviator. But the fun's not over yet, Luna Park will be welcoming more rides next year!
With multiple rides coming to Luna Park in the 2020 season, Luna Park is inviting the public to help name the new attractions. There are 3 rides set to be unveiled in Luna Park next year, all exciting and special in their own rights.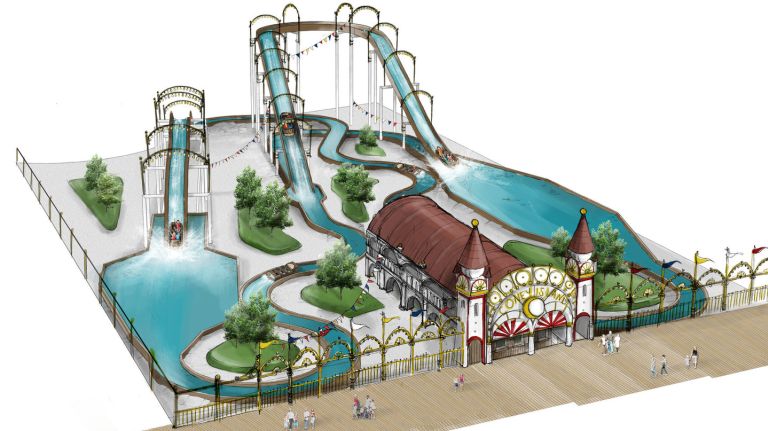 The three rides are a ropes course and zip line, log flume, and a new coaster. There are different deadlines for online submissions for each ride. The deadline for the ropes course ended on August 18th. To further engage and support the community that makes Luna Park possible, the entries were taken to the local Coney Island YMCA to let the children vote on a favorite.
Any visitors still interested in entering creative and original names for the remaining rides can do so through Luna Park's website, lunaparknyc.com. The submission period for the log flume and coaster ride takes place from August 19-August 25 and August 26-Sept 1, respectively.
Visitors who submit winning names will be notified via email and will win 10 VIP passes to the park.