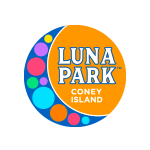 Position Summary

:
Service Assistants greet and serve customers purchasing food and drink. This position will make customers feel welcomed and deal with orders correctly and quickly. Must be able to work under pressure.
Job Duties & Responsibilities

:
– Provide warm attention and be polite towards our customers
– Represent the CAI image by coming to work clean and in uniform
– Be on time for your shift
– Respect your superiors and fellow workers
– To participate as part of a team by assisting others when needed
– Responsible for maintaining guest satisfaction while ensuring the dining areas are clean, stocked and organized. It is important to keep a positive and friendly attitude when you are doing this since you are in the view of the guests at all times
– Understand the impact that good service, the quality of our products, and the cleanliness of our facility and surroundings has on our guests
– Maintain sanitation, health, and safety standards in work areas
– Rotate stock to maintain freshness standards (FIFO – First In, First Out)
– Clean and maintain the equipment in kitchen area
– Always be ready to identify and resolve customer requests
– Fulfill all of the assignments given to you
– Follow all CAI policies and procedures
Job Requirements

:
– Customer Service: A friendly, relaxing demeanor, courteousness and quick service will help you get repeat guests.
– Stamina: Expect long, busy days on your feet. You also might need to lift heavy objects like trash bags, kegs, or pallets of stock.
– Teamwork: You will be working with cooks, other service assistant, and cashiers, to make a great dining experience for our guest. Being a team player is essential.
This position reports to: General Manager