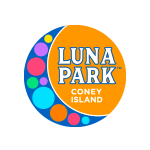 Position Summary

:
Park Services is responsible for every aspect of the day-to-day clean-up of Luna Park. This includes key functions, such as cleaning buildings, removing debris, and keeping Luna Park property neat and tidy. Cleaning of rides, emptying trash receptacles, and replacing the lining of the trash cans.
Job Duties & Responsibilities

:
– Pick up litter and clean assigned areas with provided cleaning supplies
– Empty and dispose of trash and maintain cleanliness of containers
– Sweep restroom areas and restock necessary supplies
– Sweep and clean paths and grounds throughout the park
– Monitor guests visiting the park and report problems or rule infractions
– Provide excellent customer service to guest and coworkers
– Follow all company policies and procedures
– Follow procedures for the use of chemical cleaners and power equipment in order to prevent damage to property.
– Carry out instructions given by the management team and head office
– Coordinates activities by scheduling work assignments and setting priorities
– Maintain records, prepare reports, and compose work related correspondence
– Determine materials, supplies, and equipment needs.
Job Requirements

:
– Must be at least 18 years old
– High School Diploma or equivalent industry experience required
– Able to read, write and speak English
– Must be able to work a varied of shifts, including holidays and weekends
– Must be outgoing, friendly, courteous, and honest
– Must have a working email and phone number. CAI will provide an onsite computer if needed
– Basic math skills required
– Must be able to interact in a multicultural environment with a variety of ages
– Able to work in all weather conditions
– Must be able to lift 50Lbs. or more
– Ensure guests meet all ride policies and procedure
– Maintains daily logs and paperwork
– Bilingual candidates preferred
– Drug and background check may be required
– Must be able to operate computers and learn software programs
This position reports to: Park Services Supervisor