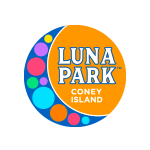 Job Summary:
This Position is responsible for providing assistance to the Logistics Manager. Responsibilities include: receiving, overseeing, and controlling the stocks of products of CAI Parks, preparing and delivering the requested products to different departments throughout the business day, and assisting the Logistics Manager to perform accurate and timely end of the month inventory counts.
Job Duties and Responsibilities:
– Load and unload stock from vendors.
– Sort products.
– Complete necessary Q&A paperwork.
– Organize stored inventory and provide information when requested.
– Pull products from storage facilities and deliver to park locations.
– Provide excellent customer service to guests and coworkers.
– Provide daily support to assist department managers, Operations/Maintenance team members and supervisors to ensure that park locations are fully stocked and ready to operate throughout the business day (including but not limited to plush handling, spare parts deliveries, arcade and retail items restocking).
– Assist Logistics Manager to perform end of the month inventory counts.
– Keep track of all the items received into, given out from, and returned to storage facilities.
– Assist Logistics Manager to reconcile receivables, intra-park deliveries, and stocks levels in Maintenance Assistance and CORE.
– Assist Logistics Manager to audit other departments' handling of products.
– Cooperate with Finance department.
– Oversee cleanliness of work area.
– Other duties as assigned.
– Follow all company policies and procedures.
Position Requirements:
– Able to work in all weather conditions
– Able to speak fluent English
– Able to read and write English
– Proficient in Microsoft Excel and Word
– Credit & Criminal Background Checks required
– Must have valid Driver's License
– Ability to lift 50 lbs
– Good organizational, verbal and Mathematical skills
– Ability to work in a fast-paced environment & under pressure as needed
– Knowledge of Inventory software and how to operate a forklift is preferred
This Position Reports to: Logistics Manager