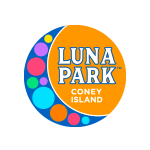 Location

:
Coney's Cones in Coney Island Brooklyn NY
Position Summary

:
An Ice Cream/ Gelato Maker will measure, mix, cook, and freeze ingredients to make frozen desserts, such as ice cream and gelato.
Ideal candidate is interested and willing to assist in all facets of crafting high quality Gelato and Sorbet. Must be clean, responsible, and very hard working. In addition, the ability to juggle many tasks and produce large quantities of product is critical. The incumbent must possess the ability to work as part of a team and independently with focus and dedication to the job. This is a professional kitchen and we expect professionalism from all of our employees.
Job Duties & Responsibilities

:
– Capable of following recipes accurately and memorizing volumetric measurements
– Ability to lift at least 50-lbs, stand and work for long hours and perform other physically demanding tasks on a daily basis without getting tired
– Follow directions confidently and precisely
– Communicate effectively and directly with supervisors and colleagues
– Compliance with all Food Safety Standards is mandatory
– Management of all ordering and acceptance of daily deliveries and ability to keep things within set cost margins with suppliers
– Work with FOH (Front of House) to establish and meet pars
– Maintain organization of kitchen, including organization and cleanliness of dry storage, walk-ins, and dairy fridge
– Conduct daily quality checks of products
This position is perfect for someone who wants to get his/her foot through the door and pursue a long-term career in the Food & Beverage industry. We believe in promoting education amongst our team and building strong and solid techniques and foundation.
Job Requirements

:
– A genuine passion and knowledge for food and pastries
– Prior experience constructing cakes, ice cream, chocolate, and sugar work
– Experience with service and expediting is a plus
– Dependable and hard-working
– Sociable and friendly attitude. We believe personality is your biggest asset!
– Must be meticulously clean and aware of all food safety standards (NYC Food Handler's License a plus).
– Must be able to stand for 8 hour shifts and lift at least 50 lbs.
This position reports to: General Manager of CAI Foods