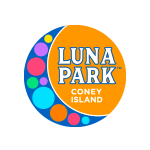 Objective

:
To provide paramedic level medical care to residents of the community.
Organizational Relationships

:
Reports to: Operational Staff
Directs: Firefighters trained to the EMT-Basic or Intermediate level while performing as medical crew.
Has frequent contact with: other emergency response agencies, other departmental employees, and the general public.
General statement of duties

:

– Responds to emergency, rescue and medical incident; provides support functions, emergency responses, records and reporting duties, and emergency medical treatment including but not limited to medical emergencies, trauma emergencies.
– Plans, organizes, directs and controls medical service functions within applicable laws, codes, rules and regulations.

Examples of work

:
– Provides emergency medical services for the park.
– Acts as a first responder to all types of emergency situations
– May be assigned duties as an emergency medical technician
– Responds to all rescue calls
– Ensures the equipment is fully prepared and functional at all times
– Performs general maintenance and upkeep of apparatus and equipment
– Performs and document required inspections as assigned
– Participates in preventative maintenance on medical apparatus, and station maintenance
– Prepares various reports and other documents
– Performs such other related duties as may be assigned
Required knowledge, skills and abilities

:
– Knowledge of: emergency medical care at the EMT/CFR level; local codes related to emergencies; state statutes, city ordinances, and standard office practices and procedures.
– Skill/Ability to: pre-hospital emergency medical care at the EMT/CFR level of certification, operate computers, including word processing and software; establish and maintain effective working relationships with co-workers and the general public; develop, organize, motivate, and effectively utilize staff; communicate effectively, both orally and in writing; read and interpret manuals, policies, and other documents; and operate medical equipment.
Acceptable experience and training

:
High school graduation or its equivalent; prefer a minimum of one year experience as a EMT/CFR/First-Aid or ; any equivalent combination of education and experience that provides the required knowledge, skills, and abilities.