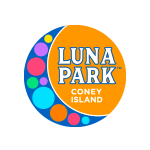 Position Summary:
A Counter Server will be responsible for maintaining guest services, serving guests with receipt of payment, and cleanliness of the work station.
Job Duties & Responsibilities

:
– Provide warm attention and be polite towards our customers.
– Represent the CAI image by coming to work clean and in uniform.
– Be on time for your shift.
– Respect your superiors and fellow workers.
– To participate as part of a team by assisting others when needed.
– Responsible for greeting the guests, along with taking orders from guests with receipt of payment.
-Understand the impact that good service, the quality of our products, and the cleanliness of our facility and surroundings has on our guests.
– Rotate stock to maintain freshness standards (FIFO – First In, First Out)
– Maintain sanitation, health, and safety standards in work areas.
– Clean and maintain the cooking equipment and station area.
– Always be ready to identify and resolve customer requests.
– Fulfill all of the assignments given to you.
– Follow all CAI policies and procedures.
Job Requirements

:
– Be able to reach, bend, stoop and frequently lift up to 40 pounds.
– Be able to work in a standing position for long periods of time (up to 9 hours).
– Skill in communications with public.
– Minimal knowledge of food handling.
– Sociable and friendly attitude. We believe personality is your biggest asset!
– Experience with service and expediting is a plus.
This position reports to: Senior Management