12:00pm-3:00pm
Purchase your all day wristband and hit the ground running with rides on Sea Side Swing, Brooklyn Barge, and Lynn's Trapeze!
Head over to Tea Party, followed by a quick java jolt from Coney Joe, where we proudly serve Starbucks coffee!
Don't forget to pick up a game card at any ticket booth location to try your luck at our Luna Games! Speaking of games, remember to check out the all-new VR experience on WindstarZ while you're back there!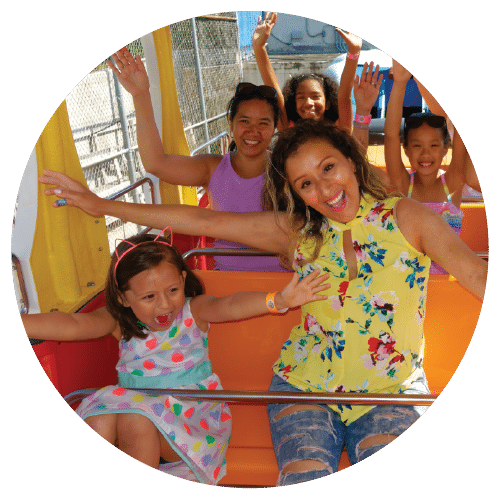 3:00pm-5:00pm
The rides continue with  Circus Coaster & more!
Things are starting to heat up so it may be time for an ICEE break! Grab a Luna Park souvenir cup and Mix it Up at our ICEE kiosk. Get FREE refills all day long!
Now back to the rides! Tickler anyone?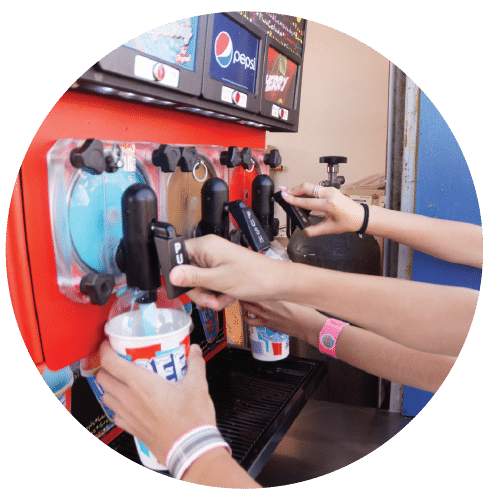 5:00pm-6:00pm
Take a quick breather to grab a bite from Feltman's. Glimpse around the café to learn a bit about the Feltman's story, like that the Hot Dog was invented on that very corner 150 years ago by Charles Feltman! Or that notorious gangster Al Capone used to stop by  for a "Coney Island Red Hot" from time to time.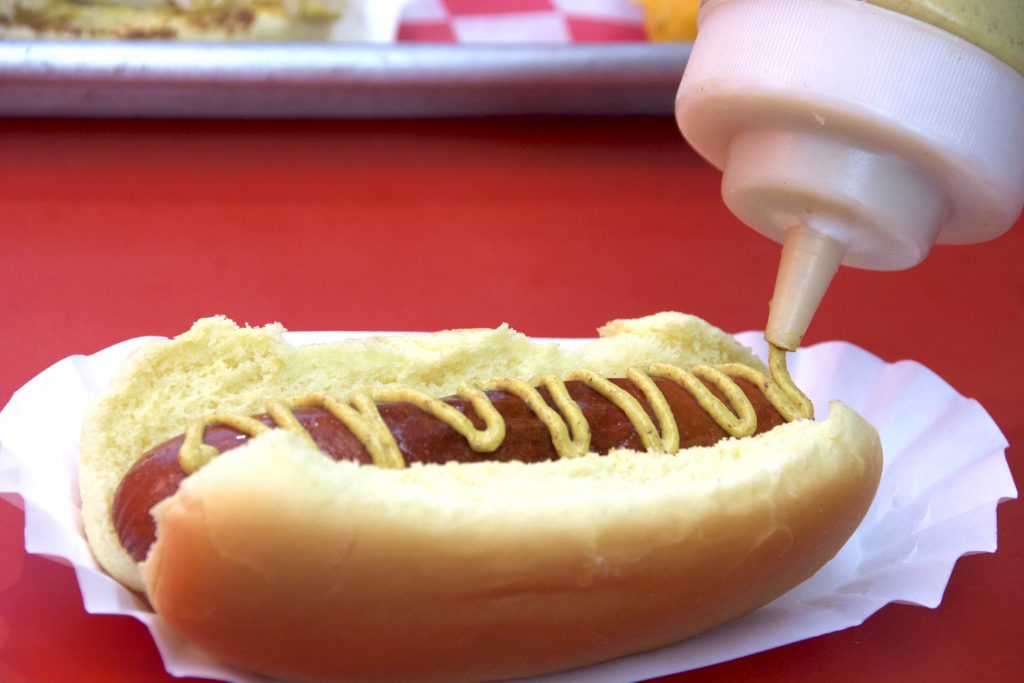 6:00pm-9:00pm
Our break from the rides continues as we head into the Luna Arcade! Enjoy Space Invaders, Skee-Ball, Air Hockey, basketball, and more!

9:00pm-11:00pm
It's  almost time for Friday Night Fireworks!
Stroll down the boardwalk and stop at Coney's Cones for a gelato treat, followed by a a few rides on the B&B Carousell!