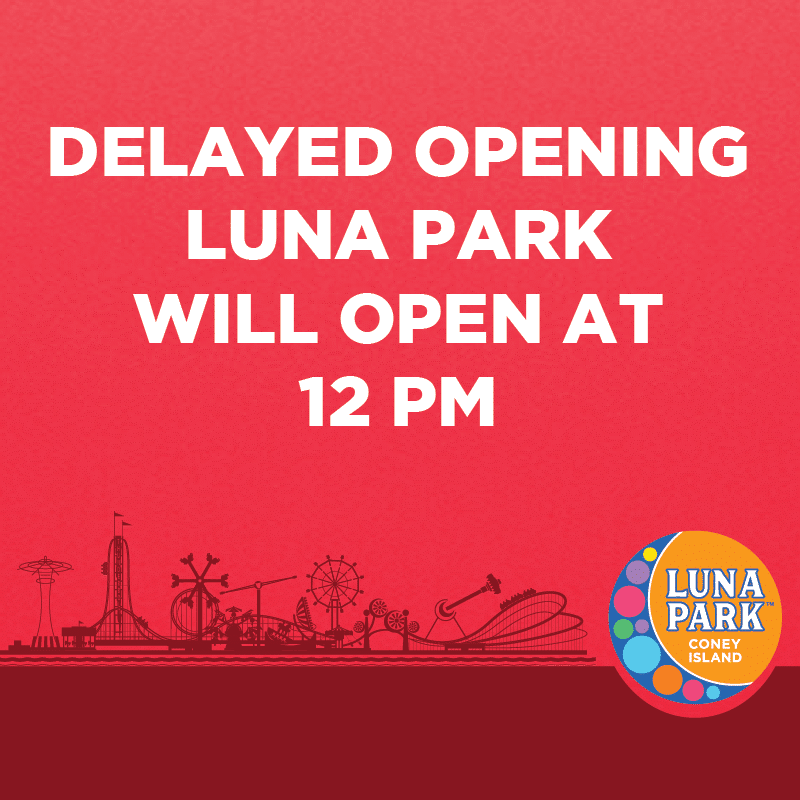 Delayed Opening July 9th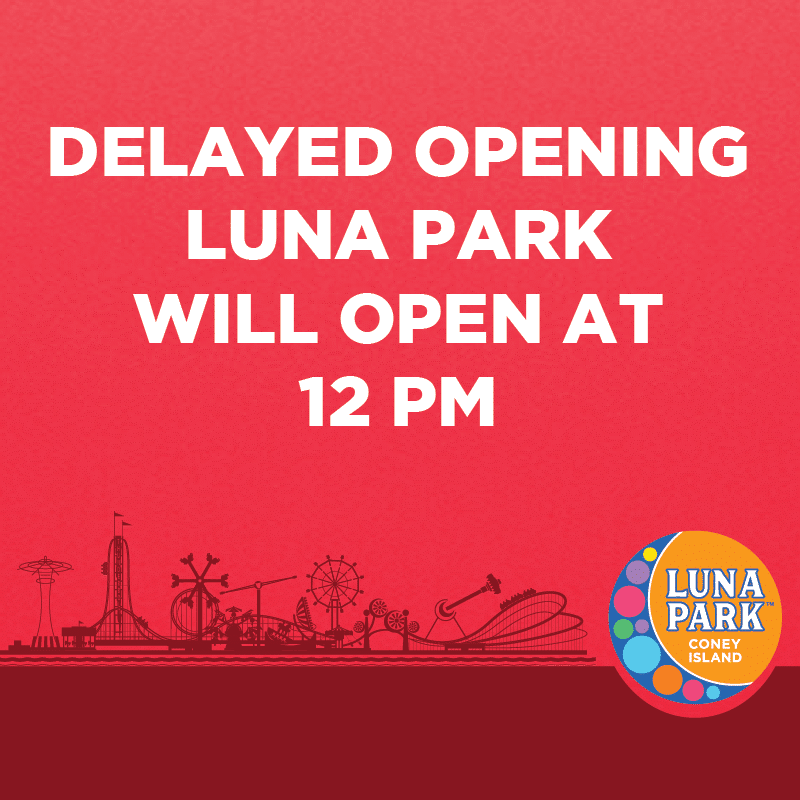 Delayed Opening:  Due to a privately held event there will be a delay in opening hours. This service change will only affect our main entrance located at 1000 Surf Avenue, Brooklyn, NY 11224. General park admissions commence at 12:00 pm.
We are sorry for the inconvenience.